Wineries in Germany
German wine is primarily produced in the west of Germany, along the river Rhine and its tributaries, with the oldest plantations going back to the Roman era. Approximately 60 percent of German wine production is from the federal state of Rhineland-Palatinate, where 6 of the 13 regions (Anbaugebiete) for quality wine are situated. Germany has about 103,000 hectares of vineyard, which is around one tenth of the vineyard surface in Spain, France or Italy. The total wine production is usually around 10 million hectoliters annually, corresponding to 1.3 billion bottles, which places Germany as the eighth-largest wine-producing country in the world. White wine accounts for almost two-thirds of the total production.
As a wine country, Germany has a mixed reputation internationally, with some consumers on the export markets associating Germany with the world's most elegant and aromatically pure white wines while other see the country mainly as the source of cheap, mass-market semi-sweet wines such as Liebfraumilch. Among enthusiasts, Germany's reputation is primarily based on wines made from the Riesling grape variety, which at its best is used for aromatic, fruity and elegant white wines that range from very crisp and dry to well-balanced, sweet and of enormous aromatic concentration. While primarily a white wine country, red wine production surged in the 1990s and early 2000s, primarily fuelled by domestic demand, and the proportion of the German vineyards devoted to the cultivation of dark-skinned grape varieties has now stabilized at slightly more than a third of the total surface. For the red wines, Spätburgunder, the domestic name for Pinot noir, is in the lead.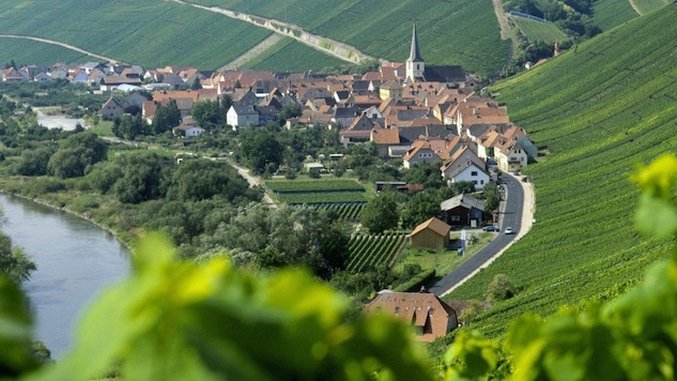 Discover more great wineries on the best online wine expo!
1. STEIN
Stein wine from the Mosel
stands for Rieslings and red wines from classic steep slate vineyards, resulting in light and mineral wines with relatively low alcohol levels at high extract levels, while always remaining digestible and keeping regional typicity. You will find both dry and off-dry Rieslings at various quality levels, sweet Auslesen, Strohwein, Seccos and Sekts, an elegant rose, red wines and smooth distillates.
We cultivate 6.5 hectares of steep vineyards, growing
80 % Riesling, 3% Elbling, 2% Pink Chardonnay
10 % Spätburgunder, 4 % Cabernet Sauvignon and 1% Merlot
Alfer Hölle – Riesling, Cabernet Sauvignon
Alfer Hölle 1900 – ungrafted Riesling
St. Aldeg. Himmelreich – ungrafted Riesling and Elbling
Spätburgunder / Cabernet Sauvignon / Merlot
St. Aldeg. Klosterkammer –  Riesling / Pink Chardonnay
St. Aldeg. Palmberg Terrassen –  ungrafted Riesling
Average vine age and yield:
Riesling 60 years, 5000 l/ha
Red grape varieties 20 years, 4000 l/ha
Discover more great wineries on the best online wine expo!
2.
GUT HERMANNSBERG
Who doesn't fall in love with Gut Hermannsberg at first sight? The way the ensemble of wine estate, restaurant and guesthouse nestles in our breathtaking vineyard landscape is unique!
"Gut Hermannsberg is the paradise at a nearby end of the world," our winemaker Karsten Peter likes to say. Our château-like wine estate lies in the pristine and picturesque heart of the Nahe Valley just an hour's drive from Frankfurt Airport. There you'll find unspoiled nature, complete relaxation, delicious food and great dry Riesling wines.
DEDICATED TO YOUR EMJOYMENT   
Not only the Reidel family, who purchased the estate in 2009, feel a special responsibility to the estate's special history, so does every member of our team. Maximizing your enjoyment of our unforgettable dry white wines is the goal of everyone at Gut Hermannsberg.
 Discover more great wineries on the best online wine expo!
3. Weingut Gunderloch
Weingut Gunderloch dates back to 1890 when banker Carl Gunderloch purchased the fabled Nackenheimer Rothenberg. It was a bold move, and his pioneering spirit still very much animates the estate. Carl Gunderloch was not content with just making wine; he led the charge toward quality-oriented viticulture within the region and was a fierce proponent of fine winemaking culture. It is no surprise that his estate would become a founding member of what is now known as the Verein Deutscher Prädikatsweingüter (VDP), a prestigious association of Germany's finest winegrowers, and one of only 4 estates to have remained a member for that entire span. Carl Gunderloch's dedication to crafting world-class Rieslings from the finest officially classified vineyards has been passed down through six generations and 130 years.
Few of Germany's vineyards are more revered than the richly historical 'Roter Hang', a picturesque set of steep slopes that rise above the Rhine between the towns of Nackenheim and Nierstein. Its ancient, very special iron-oxide laced red shale and clayey soil known as Rotliegend have taken on an almost mythical status among wine aficionados.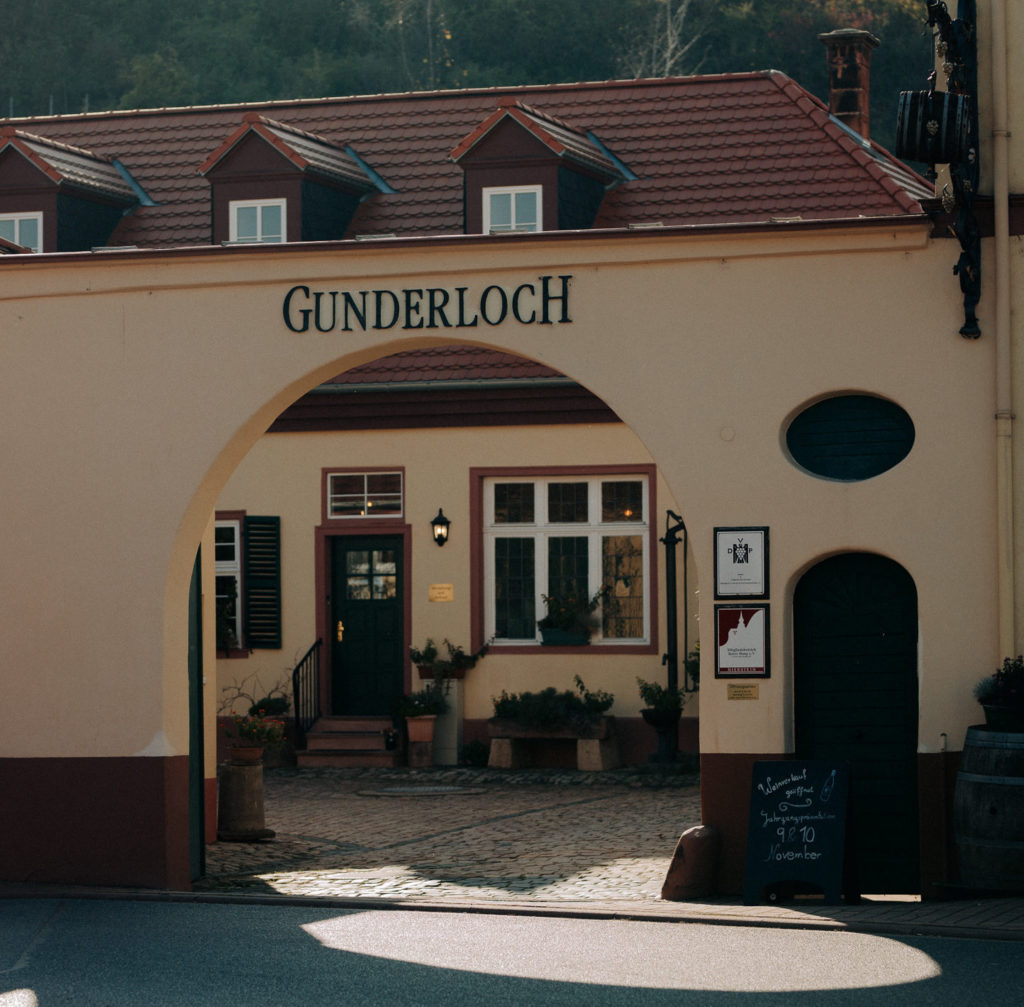 Discover more great wineries on the best online wine expo!