When Marc Almert became one of the youngest ever winners of the Best Sommelier of the World contest aged just 27, no-one was more surprised than he was – particularly because he took a rather indirect route to discovering his talent in this field.
---
---
Almert, who comes from Cologne, originally wanted to be a physicist. He completed his university entrance exams aged just 16 before, to everyone's surprise, discovering the hotel industry. Instead of studying science, he chose to train at the prestigious Excelsior Hotel Ernst in Cologne, with the aim of pursuing a career as a hotel manager. It was during this time that the then 18-year-old first came into contact with the world of wines and spirits. The question of why certain varieties of grape appealed to him while others didn't would come to determine his entire career. Almert followed his time at the Excelsior Hotel Ernst with formative roles in the food and beverage divisions of luxury hotels across Germany, discovering his passion for restaurant hospitality and ultimately deciding to become a sommelier. He learned the basics of this trade from the head sommelier at Restaurant Ente in Wiesbaden, who he still considers to be one of his key mentors. In 2014, aged 22, Almert moved to Hamburg to take up his first permanent sommelier role at the Fairmont Hotel Vier Jahreszeiten.
---
---
Since 2017, he has served as the sommelier at Pavillon in Zurich, the historic Baur au Lac hotel's restaurant which received its second Michelin star in 2019. His work is characterised by passion, humility and constant curiosity – and he considers the latter to be one of the key qualities required for success as a sommelier. Almert's high level of discipline and strong interest in cultural and historical topics have also contributed to his professional success. He describes himself as a 'gourmet manager', as he possesses an in-depth knowledge of beer, coffee, tea, sake, cigars and spirits in addition to his main specialism of wine.
---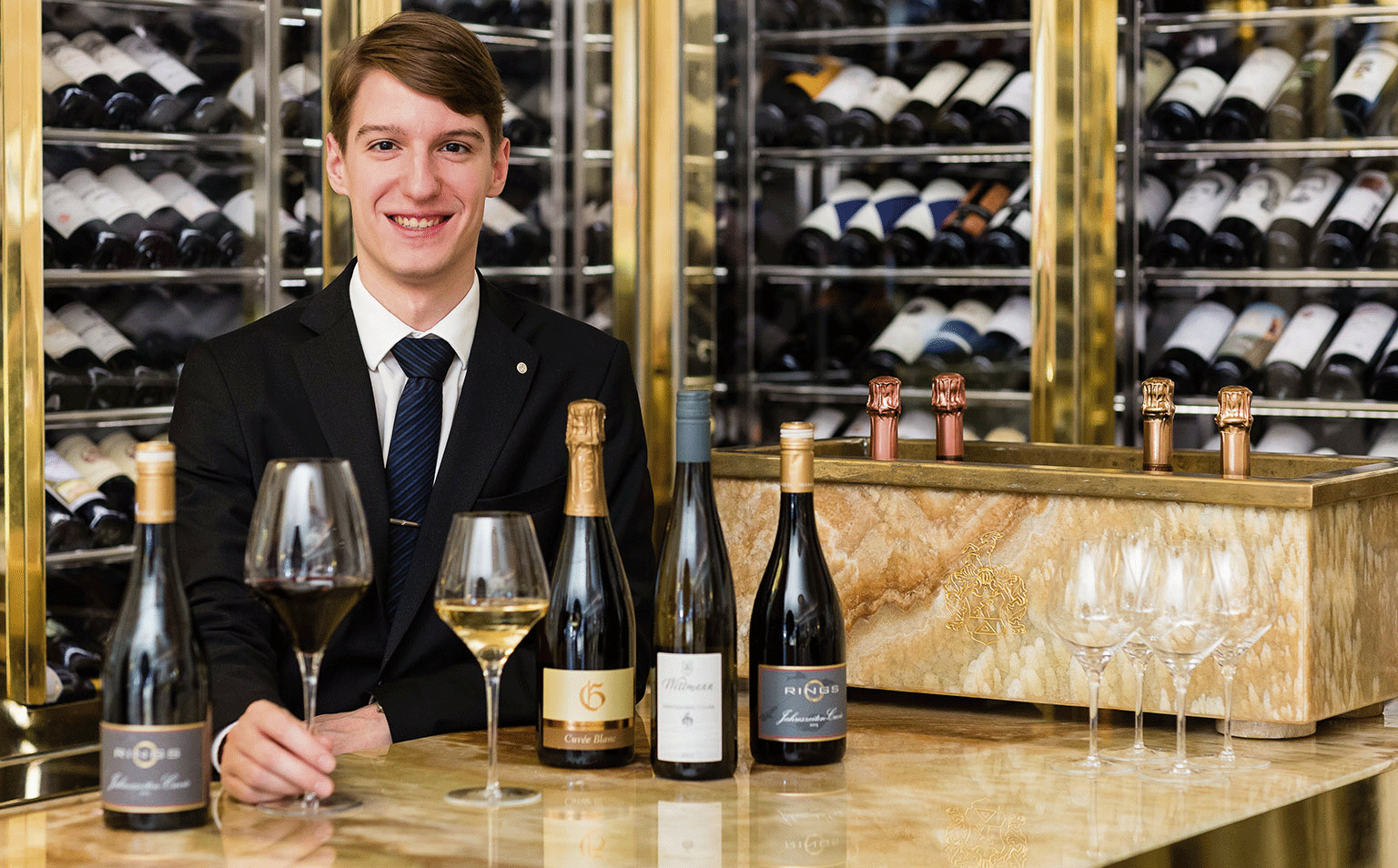 ---
During his career, Almert has taken part in numerous competitions. While he has always been successful, the greatest triumph of his young career was the ASI Best Sommelier of the World 2019 title, which he received in Antwerp, Belgium. One year prior to this, he was selected as Germany's Best Sommelier by the Sommelier-Union Deutschland. Today, he regularly shares his knowledge in seminars and hosts tastings. He is also active on behalf of the Sommelier-Union Deutschland, which has provided him with significant support over the years in the form of training and competition preparation.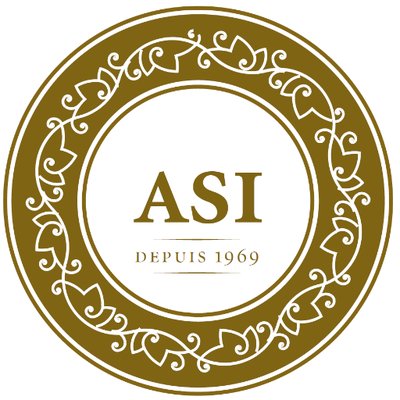 The Association de la Sommellerie Internationale, a non-profit making organization, was founded in Reims (France) on the 3 – 4 June 1969, and has the following aims: 1. To bring together the national sommelier associations (just one member association per country) and to promote their founding where they do not yet exist. 2) To co-ordinate actions aimed at developing and advancing the profession by various means (training courses, etc.) 3) To enhance the sommelier's profession and educate consumers. 4)To defend the ethics of the profession
ASI participates in all events related to wine, spirits and other drinks, and is able to take any action directly or indirectly aimed at its objectives defined above. To lear more about ASI please visit the ASI official website