Best Sommelier of France 1976 and Best Sommelier of the World 1983, Jean-Luc Pouteau, now 73 years old, worked in restaurants (La Marée, le Pré Catelan and le Pavillon Élysée) before founding his own winery in Franconville in 1987. A seasoned professional, this great professional has seen many editions of the Best Sommelier of the World competition from the inside.
---
---
Nothing predestined Jean-Luc Pouteau to become passionate about wine. Graduate pastry chef of a Parisian hotel school, he will practice in various houses including Serge in La Rochelle.
On the fringe of his military service in the navy in Brest, he will meet the daughter of a winemaker who will make him discover the Cabernet d'Anjou. Hired as a Maître d'Hotel in an inn in Anjou, but with limited oenological knowledge, his boss sent him on a tour of wine suppliers. He took a taste for it and took advantage of his days off to deepen his knowledge of the regional vintages: Chinon, Bourgueil, Saumur.
---
---
In 1972, he entered the competition for the Best Sommeliers of France. He came first in the regional competition but last in the final in Paris. He worked methodically and in 1974, he was 4th in the national final. And in 1976, at the age of 31, he was recognized as the Best Sommelier of France. His young notoriety allowed him to be hired as a sommelier in prestigious Parisian establishments. There he perfected his knowledge of foreign wines.
In 1986, the competition for the best sommelier became worldwide, he represented France. Among 37 candidates, he was recognized as the best.
Today, only 16 people in the world are honored with this title. Having passed on his cellar in the Paris region to his children (Laetitia and Jean-Christophe), Jean-Luc Pouteau travels the globe alternating training, conferences, selections and advice.
---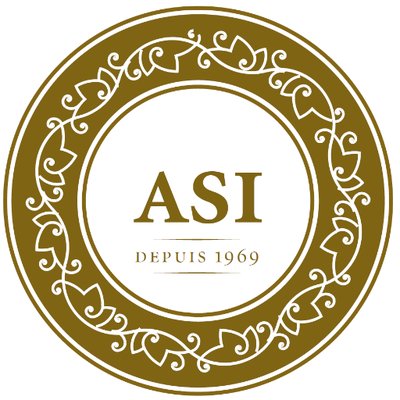 The Association de la Sommellerie Internationale, a non-profit making organization, was founded in Reims (France) on the 3 – 4 June 1969, and has the following aims: 1. To bring together the national sommelier associations (just one member association per country) and to promote their founding where they do not yet exist. 2) To co-ordinate actions aimed at developing and advancing the profession by various means (training courses, etc.) 3) To enhance the sommelier's profession and educate consumers. 4)To defend the ethics of the profession
ASI participates in all events related to wine, spirits and other drinks, and is able to take any action directly or indirectly aimed at its objectives defined above. To lear more about ASI please visit the ASI official website