There are few better places on earth to enjoy wine tasting than in Australia; a country that's awash with highly acclaimed wine estates generating award-winning vintages amid some amazingly beautiful settings.
After the country's signature Shiraz burst on the scene in the 1980s, wineries in Australia first came to the attention of foreign audiences.While their diverse existence has also given rise to acclaimed Cabernet Sauvignon, Chardonnay, Semillon and Pinot Noir, Shiraz (known elsewhere as Syrah) still reigns supreme in many Australian wine regions.
Australian wineries are distributed across all six states, including the Island of Tasmania, but South Australia, where the most recognizable names are based on vineyards in the Barossa Valley, Eden Valley and McLaren Vale, is undeniably the epicentre of the country's wine industry.Some of Australia's best wineries can also be found in Western Australia's Margaret River region, which is renowned for its Chardonnay and Cabernet Sauvignon, and the Hunter Valley of New South Wales, where arguably the finest Shiraz is grown in the world.
Here are some of the Must Visit Wineries in Australia
1. Penfolds Winery
The family purchased 500 acres of 'the choicest land' in early colonial South Australia and set about inventing tonics, brandies, and fortified wines made from grapes and Australian sunshine.
From unknown soils in a faraway land, a world class winery grew.
Discover more about one of Penfold's best wines: PENFOLDS SOUTH AUSTRALIA GRANGE 2015
2. Tyrell's Wines
Established in 1858 by English immigrant Edward Tyrrell, Tyrrell's Wines is one of Australia's pre-eminent family owned wine companies with vineyards extending from their historic home in the Hunter Valley NSW to their Heathcote vineyards in Victoria. Headed up by fourth generation family member Bruce Tyrrell, Tyrrell's is home to some of Australia's most awarded wines including the iconic Vat 1 Semillon. Since 1971, Tyrrell's has been awarded over 5,600 trophies and medals and in 2010 was named "Winery of the Year" in James Halliday's Australian Wine Companion.
Discover more about one of Tyrell's best wines: TYRRELL'S SHIRAZ HUNTER VALLEY OLD PATCH 2019
3. Clonakilla Winery
Clonakilla winery is a family business, established by John Kirk in 1971. Developing a vineyard and winery business was originally a weekend distraction for John. He had first developed an interest in wine when he was fourteen. His parents owned the Hydro Hotel in Lisdoonvarna, County Clare, Ireland. When he came home from boarding school one summer he was given the job of looking after the bar and stocking the hotel cellars.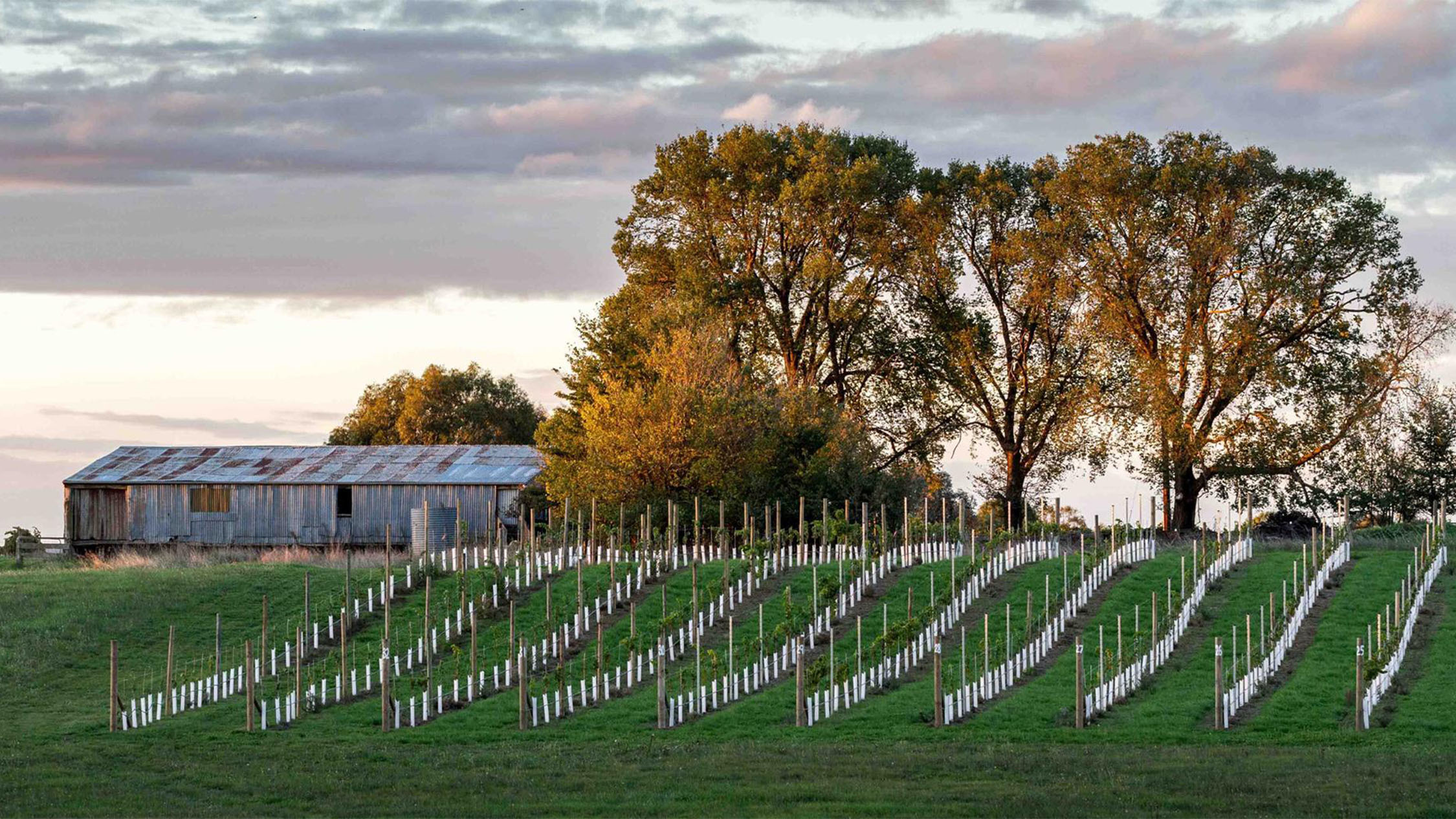 Discover more about one of Clonakilla's best wines: 2018 Shiraz Viognier
4. Henschke Winery
In the early 1980s, Stephen introduced winemaking techniques learned in Germany and upgraded to more flexible refrigeration in the winery in order to improve the quality of the white wines. He maintained his ancestors' traditional methods with his red wines, which focused on fruit quality and tannin maturity in the vineyard, submerged cap open fermentation, minimal racking, no fining and minimal filtration. He also began incorporating barrel fermentation as a component of his red fermentation techniques. Because of the poorly seasoned oak at the time he introduced an oak timber purchase program, seasoning it in the Barossa in order to obtain better quality mature oak flavours.
Discover more about one of Henschke's best wines: 2014 Hill of Grace
5. Tolpuddle Vineyard
Tolpuddle Vineyard was established in 1988 and it took its name from the Tolpuddle Martyrs: English convicts transported to Tasmania for forming an agricultural union. The leader of the Martyrs, George Loveless, served some of his sentence working on a property near Richmond, part of which is now Tolpuddle Vineyard.
Discover more about one of Tolpuddle's best wines: 2018 Tolpuddle Vineyard Chardonnay
6. Deep Woods Winery
Deep Woods Estate was established in 1987 and acquired by the Fogarty family in 2005, making it part of the Fogarty Wine Group. Under the FWG banner, Deep Woods Estate has been transformed into one of Margaret River's most awarded and highly regarded wineries.
L: Peter Fogarty, Chairman & Proprietor
Discover more about one of Deep Woods's best wines: 2018 Deep Woods Estate Reserve Chardonnay
7. Bass Philipp Winery
Bass Phillip is named after George Bass and Arthur Phillip – men of great pioneering spirit, foresight and leadership during the nineteenth century. The Bass Phillip vineyards were first established, many years later, in the southeastern corner of Australia in 1979, specialising in high-quality pinot noir and chardonnay wines.
Discover more about one of Bass Philipp's best wines: 2017 Bass Phillip Reserve Pinot Noir
8. Torbeck Winery
There is a European sense of tradition here that means vines planted in the 1840s – many of them Rhone varieties such as Shiraz, Grenache, Mourvédre – still thrive and bear fruit of unique concentration and flavour.Torbreck pays tribute to these vineyards with minimal intervention, creating wines of richness, structure and length that age gracefully.The multi-generational growers, whose descendants arrived here nearly two centuries ago, are the backbone of Torbreck's winemaking aspirations. Without their knowledge of the seasons and the soil, we would not have such a precious resource of fruit to work with.
Discover more about one of Torbeck's best wines: 2017 Torbreck The Factor Shiraz
9.Yangarra Estate Vineyard
The Yangarra philosophy centres around producing wines solely from our single-vineyard estate, where our bush-vine Grenache is the keystone variety.With our feet firm in history, and our eyes on the horizon, Yangarra Estate now exists to deliver the essence of this beautiful place to your glass.McLaren Vale folks like to think that their region on the Gulf St Vincent, patron of viticulturers, has "the best Mediterranean climate on Earth."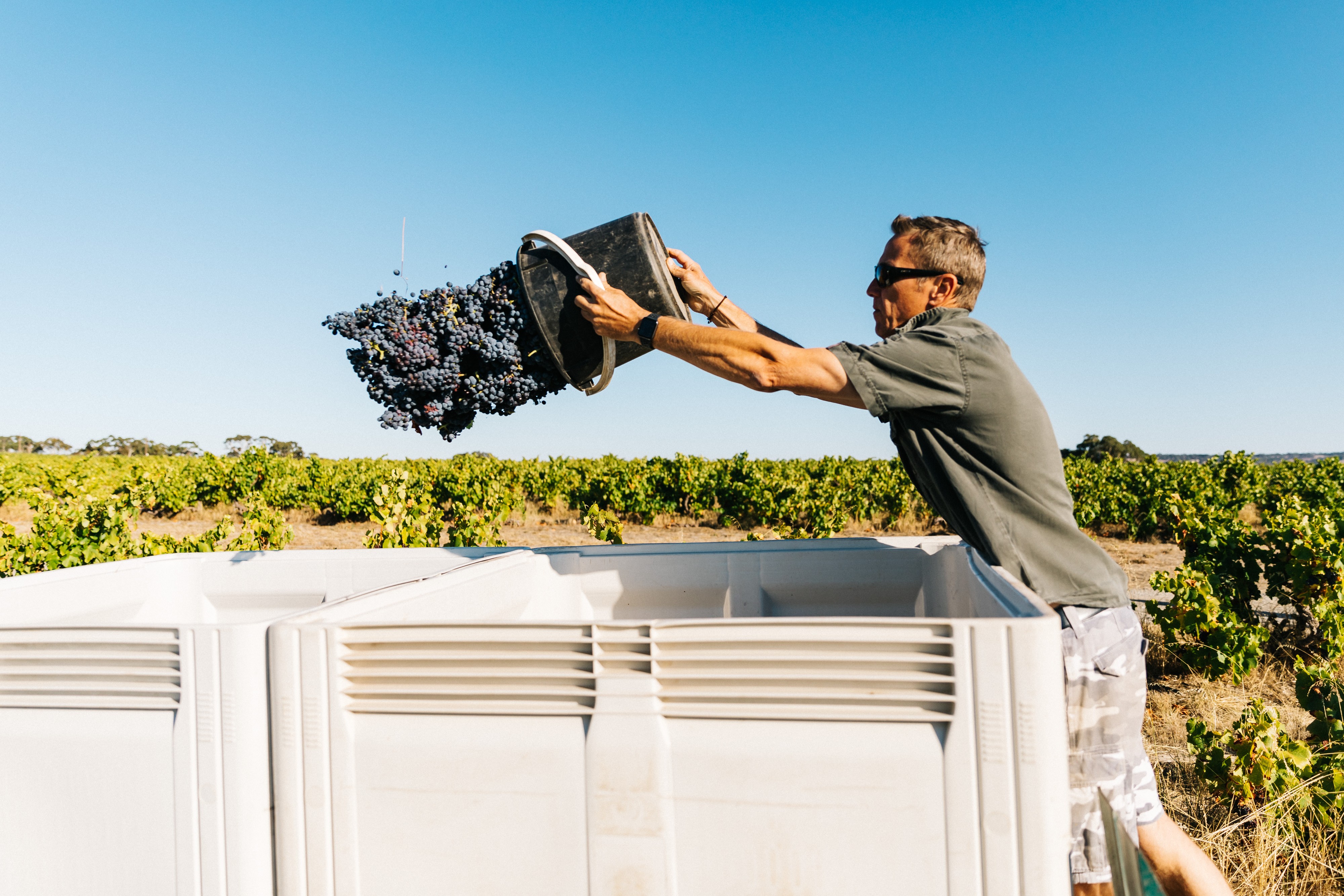 Discover more about one of Yangarra Estate's best wines: Grenache 'High Sands' McLaren Vale 2016
10. Brokenwood Winery
Established in 1970 Brokenwood Wines is one of Australia's most reputable premium wine labels and a must-visit in the Hunter Valley.
Consistently listed as a 5 star winery, Brokenwood is home to the famous Graveyard Vineyard Shiraz, the highly acclaimed ILR Reserve Semillon, and the popular Cricket Pitch Range.Visit our Cellar Door for a casual, private or group tasting or, go behind the scenes on a tour of our winery with one of our bespoke experiences. Prior booking is essential.
Discover more about one of Brokenwood's best wines: 2017 Brokenwood Graveyard Shiraz Hunter Valley
11. Cloudburst Winery
The biodynamic approach considers the whole farm as an integrated, living system, with its foundation in the soil. A healthy soil retains moisture, is nutrient rich and alive with beneficial organisms supporting the vitality of the plants. We use homeopathic preparations, fish and seaweed emulsions, biodynamic composts, rock dusts, mulches and cover crops.Each vine is the purest expression of its particular variety. Because our grapes are grown on their own roots, developed from cuttings of the finest specimens available in our region, they have varietal purity and natural vigor.
Discover more about one of Cloudburst's best wines: 2018 Cloudburst Chardonnay
12. Cullen Winery
It is the aim of Cullen Wines to minimise the impact of our activities on the global environment. To compensate for our emissions created from vehicles, tractors, forklifts, LPG use and air travel, Cullen Wines engages the Carbon Neutral Men of Trees programme to measure, reduce and offset our climate change impacts.
Discover more about one of Cullen's best wines: 2017 Cullen
13. Giaconda Winery
Giaconda vineyard was established by Rick Kinzbrunner, a mechanical engineer who became interested in wine in the early 1970's. Rick then spent the next ten years working in the industry, travelling and following his passion for wine. After a brief stint in New Zealand, he studied at Davis University in California and worked at some of the most respected wineries in the Napa and Sonoma Valleys (namely Stag's Leap, Simi and Matanzas Creek). In Europe he worked for the Moueix group in Bordeaux, co-owner of the fabled Chateau Petrus.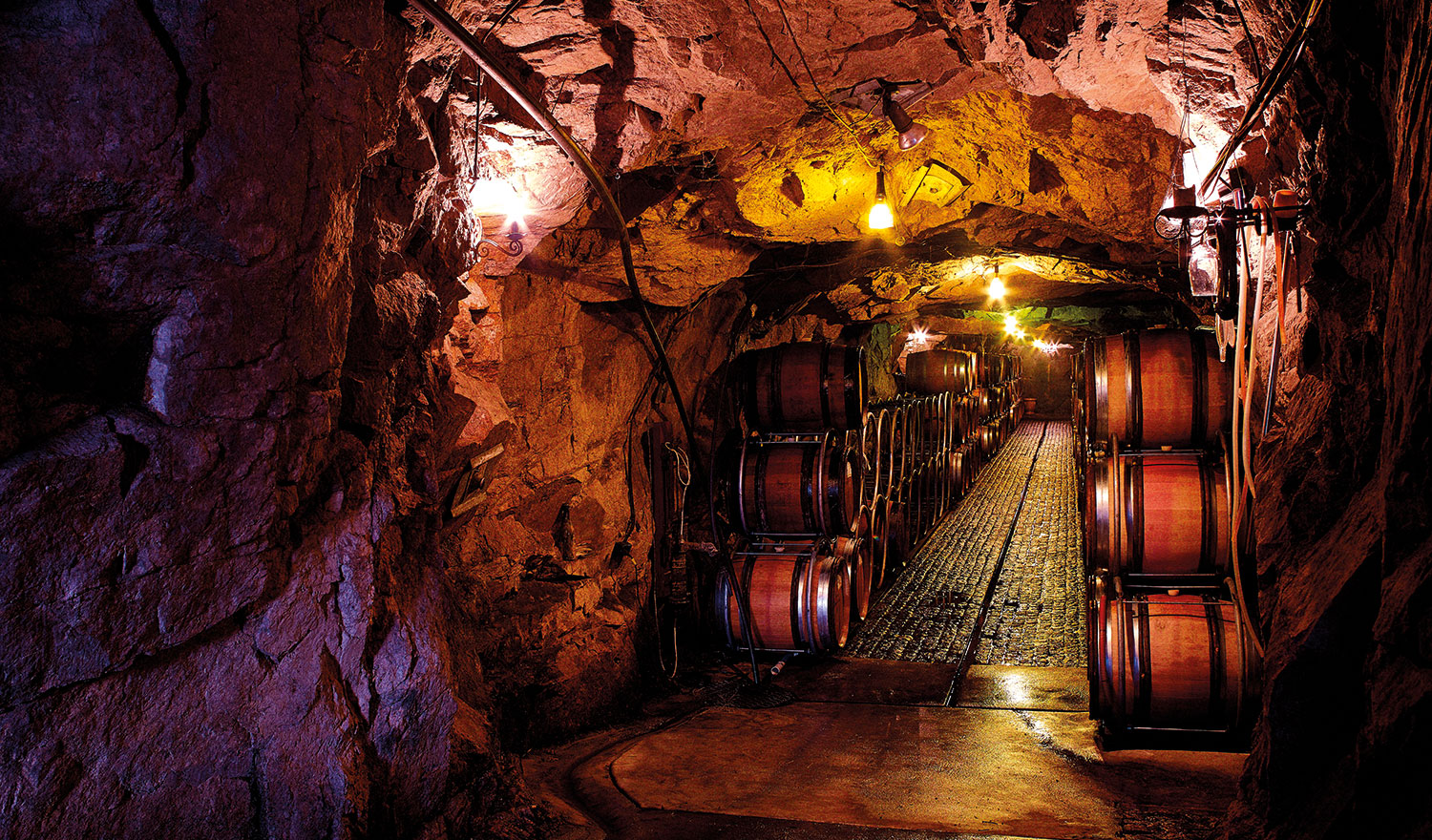 Discover more about one of Giaconda's best wines: 2017 Estate Vineyard Chardonnay
14. Adelina Winery
We are a small vineyard and winery in the Springfarm sub-region of Clare, set amongst
one of the most historically relevant winery and vineyards in Australia. We run our farm with organic principles. The plantings of well established Shiraz, Grenache
and Pedro Ximenez, some dating back to the turn of the 20th century and recent plantings,
of Shiraz, Mataro and Malbec are NASAA certified. We also work with a very small group of grape growers in Clare and the Adelaide Hills whom
grow fruit for our non-estate wines. The winery is rustic in a sense of mod-cons and
mechanisation, where the most elaborate piece of equipment would be the coffee machine.
Discover more about one of Adelina's best wines: 2018 Adelina Grenache
15. Wombat Creek Vineyard
Owned by Hand Picked Wines, Wombat Creek Vineyard is the highest altitude vineyard in the Yarra Valley, making it an ideal location for the production of extreme cool climate wines. The vineyard was originally planted in 1988 with the intention of producing base wine for sparkling production but over the years has been gradually transitioned to Chardonnay and Pinot Noir for table wine. The underlying ferrous (red) based volcanic soil and rock produce a distinctively soft yet long and firm palate that contrasts with the finer palates seen from the nearby Applejack Vineyard (basalt based volcanic).
Discover more about one of Wombat Creek's best wines: Wombat Creek Vineyard Pinot Noir 2018
16. Hurley Vineyard
Hurley Vineyard pays its respects to the traditional owners of the country and their elders past and present. As they treated their country with respect, so we are committed to doing so. The traditional owners of the Mornington Peninsula are the Boon Wurrung Aboriginal people. The Peninsula was an important hunting and gathering place for the Boon Wurrung, as is evidenced by the many seashell middens in the area. It was also a birthing place for Aboriginal women. Hurley Vineyard was officially opened in 2001 when Boon Wurrung ancestral elders performed a traditional 'welcome-to-country'. This consisted of a 'smoking ceremony' in the winery and the presentation of a gift of leaves from a eucalypt tree. There was also a private ceremony in the vineyard.
Discover more about one of Hurley's best wines: Hommage Pinot Noir 2016
17. Murdoch Hill Winery
Welcome to Murdoch Hill, thanks for stopping by. We are proud of our patch of the Adelaide Hills and are excited to share it with you.Our family has been farming the fertile soils of the Onkaparinga Valley since 1939 and in this time there have been many cattle grazing, hens laying, potatoes grown, flowers picked and since 1998 we have been passionately caring for our vines, and making great wines.
Discover more about one of Murdoch Hill's best wines: MURDOCH HILL CHARDONNAY ADELAIDE HILLS ROCKET 2018
18. Yarra Yering Winery
Yarra Yering is one of the oldest and most beautiful vineyards in Victoria's Yarra Valley with 28 hectares of vines located at the foot of the Warramate Hills. Established in 1969 by Dr Bailey Carrodus, the 1973 vintage saw production of the first vintage of Dry Red Wine No. 1 and Dry Red Wine No. 2. Yarra Yering quickly gained an international reputation for quality and individuality and paved the way for other Yarra Valley wineries. We invite you to explore our wine and discover more about our history, our present and our future.
Discover more about one of Yarra Yering's best wines: YARRA VALLEY DRY RED WINE NO. 1 2017
19. The Standish Wine Company
The Standish Wine Company is a strikingly beautiful winery located in Barossa Valley, South Australia. The winery and vineyards are family owned by Dan and Nicole Standish. Dan was first introduced to the art of pruning grape vines by his grandfather at the young age of six in their ancestral vineyard. Dan founded The Standish Wine Company in 1999 after securing a section of his family vineyard in the Barossa Valley. The same ancient plants that Dan carefully hand pruned are now used to produce his exclusive old vine shiraz collection, fittingly titled "The Relic."The Standish Wine Company focuses on Barossa Shiraz, and produces only single vineyard wines that reflect the unique conditions of the Barossa Valley
Discover more about one of The Standish Wine Company's best wines: 2017 Standish Wine Co Lamella Shiraz Eden Valley
20. S.C Pannell Winemaker
The S.C. Pannell label was born in 2004, when Stephen and Fiona bravely established a new brand dedicated to their adopted region of McLaren Vale. Perhaps most directly influenced by Stephen's experience as Chief Red Winemaker at BRL Hardy, the choice of McLaren Vale was founded in the confidence of a region with an already established reputation, but, more importantly, also one that had the potential for a ground-breaking future. Stephen's vision of what was possible was equally shaped by his childhood upbringing on Margaret River's renowned Moss Wood, as well as later tenures at some of the leading family estates of Bordeaux, Burgundy, Barolo and Priorat.
Discover more about one of S.C Pannell's best wines: S.C. PANNELL GRENACHE MCLAREN VALE SMART 2017
21. Oakridge Winery
Oakridge is a family-owned winery, cellar door and restaurant, located in the heart of Victoria's oldest wine region – the Yarra Valley.Established in 1978, Oakridge has grown to become an internationally recognised producer of award-winning wines and must-visit Yarra Valley destination.As a pioneer of the wine growing region of the upper Yarra Valley, Oakridge is known for producing distinctive single-vineyard wines that reflect the unique terroir of the region.Today, Oakridge is still a family owned company, supported by the Atlas/D'Aloisio family since 2007. Chief Winemaker, David Bicknell has led the winemaking team since 2002.
Discover more about one of Oakridge's best wines: Oakridge 864 Chardonnay 2017
---
THE WINE INTERNATIONAL ASSOCIATION EXPO
Visit the Wine International Association EXPO on BtoTree