Wineries in South Eastern Australia
South-Eastern Australia is a Geographical Indication (GI) covering the entire southeastern third of Australia. This area's western boundary stretches 2,000 kilometers (1,250mi) across the Australian continent, from the Pacific coast of Queensland to the Southern Ocean coast in South Australia. This vast viticultural "super zone" effectively encompasses every significant Australian wine region outside Western Australia.
The sheer scale of this zone – and the diversity of its climates, topography and latitudes – makes it a GI (Geographical Indication) of rather limited meaning. Even the very largest AVA titles in the United States do not constitute even half of the area labeled as South Eastern Australia. This GI's existence is the result of legal wrangling between the ever-expanding Australian wine industry and bureaucrats of the European Union, one of Australia's most important consumer base. EU law states that, when labeled with the grape variety from which they are made, imported wines must also bear the name of an officially recognized geographical area of origin (a GI).
As a significant proportion of Australian wine, particularly in the lower price brackets, is blended from wines made in multiple states, South Eastern Australia was created as an official labeling term. Australia's larger producers have been known to create a wine with the South Eastern Australia GI in order to blend away leftovers from their more location-specific ranges, or even to protect the name of a prestigious region after a poor vintage. This also helps wineries to maintain a more consistent style for a particular wine label or brand from year to year, regardless of vintage conditions. Subsequently, wines labeled as South Eastern Australia rarely display strong regional or varietal characteristics, and are purchased because of their lower price rather than any quality implied by the GI.
Discover more great wineries on the best online wine expo!
Here are some of the top 10 Must Visit Wineries in South Eastern Australia
1. Tyrell's Wines
Established in 1858 by English immigrant Edward Tyrrell, Tyrrell's Wines is one of Australia's pre-eminent family owned wine companies with vineyards extending from their historic home in the Hunter Valley NSW to their Heathcote vineyards in Victoria. Headed up by fourth generation family member Bruce Tyrrell, Tyrrell's is home to some of Australia's most awarded wines including the iconic Vat 1 Semillon. Since 1971, Tyrrell's has been awarded over 5,600 trophies and medals and in 2010 was named "Winery of the Year" in James Halliday's Australian Wine Companion.

"For the first century and a bit, winemaking at Tyrrell's was an inside job and it wasn't until Ralph Fowler arrived in 1971 that anyone outside the family took on a winemaking role, with Mike DeGaris and Andrew Spinaze the only other non-family members to subsequently hold the post of chief winemaker." Nick Ryan, Australian Gourmet Traveller, November 2008. The Tyrrell's winemaker alumni is a roll call of great names including: Ralph Fowler, Mike DeGaris, John Cassegrain, Andrew Margan, David Hook, Andrew Thomas, Trevor Jones, Andrew Noon, Gordon Gebbie, Chris Archer, Nick Paterson, Dave Mavor, Phil Leggett and three members of the Glaetzer family: Colin, Ben and John. Today, Andrew Spinaze, Mark Richardson and Chris Tyrrell form the Tyrrell's winemaking team, responsible for crafting some of Australia's most iconic wines, consistently ensuring that Tyrrell's obsession with quality and tradition is upheld.
Discover more about one of Tyrell's best wines: TYRRELL'S SHIRAZ HUNTER VALLEY OLD PATCH 2019
2. Clonakilla Winery
Clonakilla winery is a family business, established by John Kirk in 1971. Developing a vineyard and winery business was originally a weekend distraction for John. He had first developed an interest in wine when he was fourteen. His parents owned the Hydro Hotel in Lisdoonvarna, County Clare, Ireland. When he came home from boarding school one summer he was given the job of looking after the bar and stocking the hotel cellars. To get a handle on his new responsibilities he began to read about the great wine regions of Europe. He soon became smitten with the idea of wine. His personal knowledge of the subject was greatly expanded through his years of study at Cambridge University, his post doctoral work at Oxford and his time as a lecturer in biochemistry at the university town of Aberystwyth in Wales. In 1968 John took up an offer to come to Australia to take a research position with the CSIRO Division of Plant Industry in Canberra.
To John's surprise, while the climatic parallels with the great European regions were strong, there was no wine industry in the cool Southern Tablelands of NSW around Canberra. In 1971 he bought a 44 acre farm near the village of Murrumbateman, 40 kilometres north of Canberra. The soil consisted of sandy clay loams over a base of decomposed granite. He planted a vineyard and named the property Clonakilla ('meadow of the church') after his grandfather's farm in County Clare. John produced the Canberra District's first commercial vintage in 1976 – a Riesling Sauvignon Blanc and a Cabernet Shiraz. With the help of his sons John completed the first winery building in 1977, a simple besser block construction. A bore was sunk in 1978 and larger plantings became feasible. From 1978 to the present the vineyard has gradually expanded with Shiraz, Riesling and Viognier making up the bulk of the vineyard which now covers 33 acres (13.5 hectares).
Discover more about one of Clonakilla's best wines: 2018 Shiraz Viognier
3. Tolpuddle Vineyard
Tolpuddle Vineyard was established in 1988 and it took its name from the Tolpuddle Martyrs: English convicts transported to Tasmania for forming an agricultural union. The leader of the Martyrs, George Loveless, served some of his sentence working on a property near Richmond, part of which is now Tolpuddle Vineyard. "If ever a new winery was born with blue blood in its veins, Tolpuddle would have to be it."
James Halliday Australian Wine Companion 2014.
Tolpuddle Vineyard was established in 1988 and it took its name from the Tolpuddle Martyrs: English convicts transported to Tasmania for forming an agricultural union. The leader of the Martyrs, George Loveless, served some of his sentence working on a property near Richmond, part of which is now Tolpuddle Vineyard. The vineyard is planted with mature Chardonnay and Pinot Noir vines, facing north-east, and sloping gently up from Back Tea Tree Road. The soil is light silica over sandstone and of moderate vigour, ensuring well-balanced vines producing grapes of great flavour and intensity. In 2006 Tolpuddle Vineyard won the inaugural Tasmanian Vineyard of the Year award, reflecting the performance of this unique and distinguished site. Martin Shaw and Michael Hill Smith MW purchased the vineyard in 2011 and are fully committed to seeing Tolpuddle Vineyard recognised as one of Australia's great single vineyards.
Discover more about one of Tolpuddle's best wines: 2018 Tolpuddle Vineyard Chardonnay
4. Deep Woods Winery
Deep Woods Estate was established in 1987 and acquired by the Fogarty family in 2005, making it part of the Fogarty Wine Group. Under the FWG banner, Deep Woods Estate has been transformed into one of Margaret River's most awarded and highly regarded wineries. With its state-of-the-art winery, Deep Woods Estate is at the frontline of producers leading a new wave in Margaret River. With a talented team that combines traditional and modern winemaking techniques, Deep Woods has become the biggest producer of Rosé in Western Australia, as well as arguably Australia's best and most consistent producer of Cabernet Sauvignon.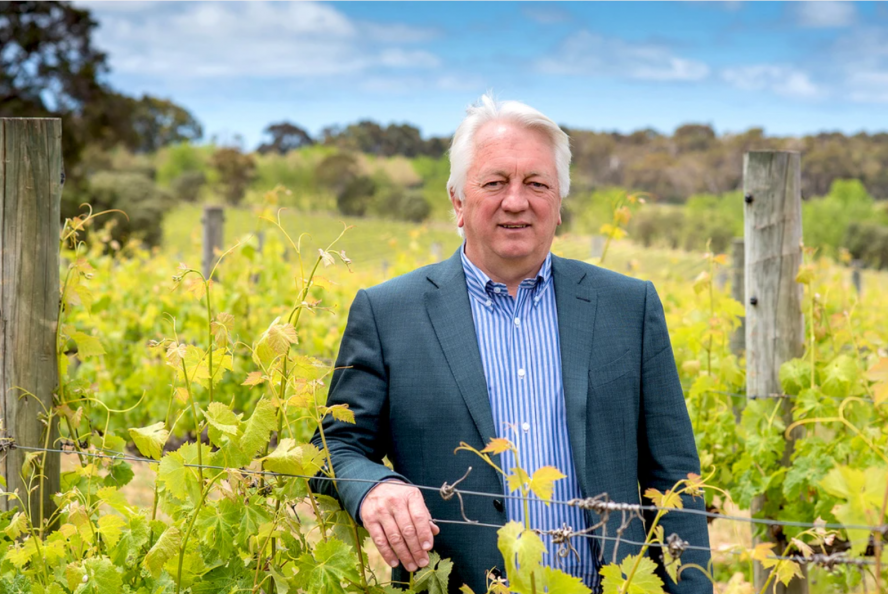 Deep Woods Estate is located in the Margaret River sub-region known as the Yallingup Hills. The 32-hectare property is perched high on a ridge overlooking a picturesque, secluded valley surrounded by large jarrah and marri trees. The estate comprises a modern winery, vineyard, cellar door, bottling line and homestead. With its large natural spring, dense woodlands and spectacular views, Deep Woods Estate is one of the region's most
scenic wineries. After being acquired by the Fogarty Wine Group in 2005, the vineyard was reworked and a new vineyard maintenance program was introduced, utilising sustainable vineyard practices to improve fruit quality and produce smaller, higher-quality yields. This philosophy has produced outstanding fruit and superior wines—including award-winning Cabernet and Chardonnay—which are processed and bottled in small batches.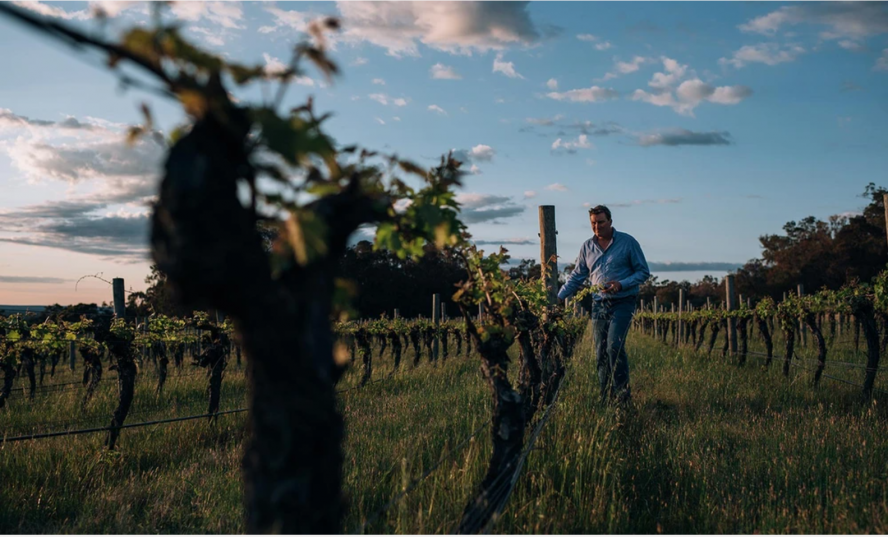 Discover more about one of Deep Woods's best wines: 2018 Deep Woods Estate Reserve Chardonnay
5. Bass Philipp winery
Bass Phillip is named after George Bass and Arthur Phillip – men of great pioneering spirit, foresight and leadership during the nineteenth century. The Bass Phillip vineyards were first established, many years later, in the southeastern corner of Australia in 1979, specialising in high-quality pinot noir and chardonnay wines. Winemaking at Bass Phillip is uncompromising and driven by the respect for nature. The vineyards have been organic since 1993 and biodynamic since 2002. All wine production processes at Bass Phillip are guided by the cosmic rhythms that impart energy and vibrancy into the wines.
Made in a simple and traditional manner, with low-cropped vineyards, no irrigation and minimal intervention in the winery, the wines of Bass Phillip display flavours which are characteristic of the region and their individual vineyards. Deep mineral-rich soils, natural high humidity, and cooler temperatures in South Gippsland is also part of the magic that delivers the length, complexity, flavors, balanced acidity, and natural minerality to Bass Phillip wines. Combining undivided attention to detail in the vineyards and winery, and an insatiable passion for quality wine experiences, Bass Phillip produces extraordinary wines one vintage after another. The most recent vintages of Bass Phillip pinot noir are the best we have produced. We put this down to older vines, more experience in winemaking, and continued sustainable practices in both the vineyards and winery.
Discover more about one of Bass Philipp's best wines: 2017 Bass Phillip Reserve Pinot Noir
6. Brokenwood winery
Established in 1970 Brokenwood Wines is one of Australia's most reputable premium wine labels and a must-visit in the Hunter Valley.
Consistently listed as a 5 star winery, Brokenwood is home to the famous Graveyard Vineyard Shiraz, the highly acclaimed ILR Reserve Semillon, and the popular Cricket Pitch Range.Visit our Cellar Door for a casual, private or group tasting or, go behind the scenes on a tour of our winery with one of our bespoke experiences. Prior booking is essential.
The first vintage was picked in 1973 and while none of the original partners claimed to know anything about viticulture, the wine received praise, and attracted a loyal following from the first vintage.It was a labour of love for the partners, and the friends and family they conscripted to help who were seduced by the promise of clean country air, fine wine, food and company in exchange for help on the vineyard. Everyone pitched in to pick the grapes which were carried to the winery in buckets in the back seat of Len Evans' Bentley. Weary bodies were put up in dorm-style accommodation which still remains today. In 1975, a new winery was built to accommodate the growing production. Visitors helped themselves to a taste of the very limited and eagerly sought after boutique wine made by the weekend winemakers from a table standing in the shade of the first floor balcony.
Many of Australia's most prominent wine identities 'did their time' in the vineyards at Brokenwood during the seventies.

Discover more about one of Brokenwood's best wines: 2017 Brokenwood Graveyard Shiraz Hunter Valley
7. Giaconda Winery
Giaconda vineyard was established by Rick Kinzbrunner, a mechanical engineer who became interested in wine in the early 1970's. Rick then spent the next ten years working in the industry, travelling and following his passion for wine. After a brief stint in New Zealand, he studied at Davis University in California and worked at some of the most respected wineries in the Napa and Sonoma Valleys (namely Stag's Leap, Simi and Matanzas Creek). In Europe he worked for the Moueix group in Bordeaux, co-owner of the fabled Chateau Petrus.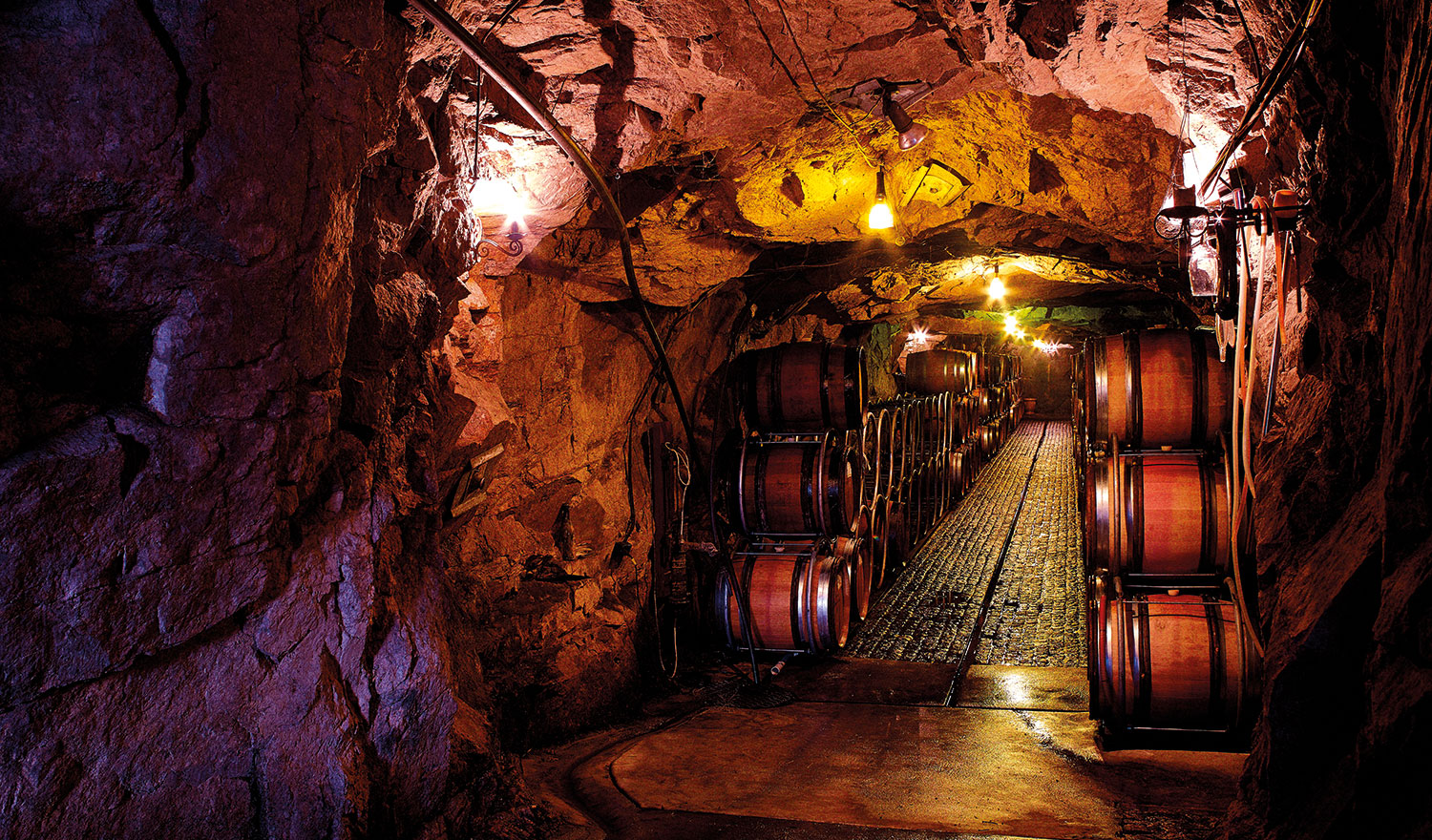 After returning to Australia in 1980 to take up a position as assistant winemaker at Brown Brothers in Milawa, Rick purchased land in the nearby Beechworth wine region – at the foothills of the beautiful North-East Victorian Alps. Planting commenced in 1982 and the property is now devoted solely to Chardonnay, Pinot Noir and Shiraz. A separate planting of Nebbiolo has also been established close to the Beechworth township at Red Hill. Total area under vines at the Giaconda Estate Vineyard is now 4 hectares. Annual wine production is approximately 2,500 dozen bottles. Rick's son Nathan Kinzbrunner also works full time at Giaconda and has done so since the 2007 vintage. His responsibilities include Assistant Winemaker and General Business Manager.
Our Estate vineyard is managed sustainability and carefully according to environmental consciousness. Since 2018 we are now fully certified organic by the Bio Dynamic Research Institute (BDRI). The Australian Demeter Bio-Dynamic Method is a world leader in practices of ecological and sustainable farming. At an altitude of 400+ metres (1,312 feet) the site and climate are influenced by the surrounding alpine valleys. The Chardonnay is planted on a relatively cool south-facing slope which is sheltered from the direct impact of the sun's rays. This results in a much slower ripening period, greater flavour complexity and natural acid levels. The Estate lies in a small valley which benefits from a light breeze much of the time; this is very effective in controlling disease. Our Estate Vineyard Shiraz is planted on the amphitheatre block at the top of the property with a warm north-facing exposure. Warner Vineyard Shiraz is grown on a slightly higher elevation, 6.5km from the Beechworth township on ancient granite soils typical of the general area. These vines are also planted on a warm north-facing exposure.
8. Wombat Creek Vineyard
Owned by Hand Picked Wines, Wombat Creek Vineyard is the highest altitude vineyard in the Yarra Valley, making it an ideal location for the production of extreme cool climate wines. The vineyard was originally planted in 1988 with the intention of producing base wine for sparkling production but over the years has been gradually transitioned to Chardonnay and Pinot Noir for table wine. The underlying ferrous (red) based volcanic soil and rock produce a distinctively soft yet long and firm palate that contrasts with the finer palates seen from the nearby Applejack Vineyard (basalt based volcanic).
Wombat Creek Winery has been a well-established Australian winery since 1968, and has worked progressively over more than 30 years to develop export markets for a range of high-quality, multi Award Winning wines for worldwide distribution. Wombat Creek Winery began to capture wine export markets in 1984, with success in Europe and the Near East, though our Australian flagship label: Wombat Creek. This has grown steadily since that time, with proactive marketing in destination locations.
As a result of this, the label has, since the year 2000, became a multi-regional brand though out China. Wombat Creek Winery now exports more than 900,000 bottles per year. We have distributors throughout Europe and offices in China, located in Zhengzhou, Shanghai and Nanning. We also supply to Indonesia with offices in Bali and Jakarta. At Wombat Creek Winery, we produce only premium quality wines. To achieve this, we draw our grape varieties from our older vines in the Barossa Valley in South Australia, and also from our vines in the South-Eastern Australia.
Discover more about one of Wombat Creek's best wines: Wombat Creek Vineyard Pinot Noir 2018
9. Hurley Vineyard
Hurley Vineyard pays its respects to the traditional owners of the country and their elders past and present. As they treated their country with respect, so we are committed to doing so. The traditional owners of the Mornington Peninsula are the Boon Wurrung Aboriginal people. The Peninsula was an important hunting and gathering place for the Boon Wurrung, as is evidenced by the many seashell middens in the area. It was also a birthing place for Aboriginal women. Hurley Vineyard was officially opened in 2001 when Boon Wurrung ancestral elders performed a traditional 'welcome-to-country'. This consisted of a 'smoking ceremony' in the winery and the presentation of a gift of leaves from a eucalypt tree. There was also a private ceremony in the vineyard.
We have shared a love of wine, culture and the natural environment since first meeting in 1978. We visited vineyards and wine-making families and drank good wine wherever we could find it. Gradually our palates 'went south' to cooler climates where the best Australian Pinot Noir is grown and made. It was a natural step to do so ourselves. We had come to love and enjoy Pinot Noir most. The principle of terroir spoke to us personally and made some important connections in our lives. After much research and a long search for the right site, we chose the Mornington Peninsula, where the historic Hurley Farm virtually found us. We planted Hurley Vineyard in 1998 and 1999.
The Hurley cottage was the site of Balnarring's first post office and a general store. The natural attributes of Hurley Farm, to which we were attracted in 1998, have been long-recognised as shown in this article in the 'Mornington Standard' on 6 September 1902: "About half a mile distant from Mr Buckley's, situated on the top of a hill, is Mr Hurley's homestead. Unlike his neighbour, Mr Hurley pays more attention to fruit growing than dairying, having an orchard of about 15 acres in full bearing. Being situated on the side of a hill, it is naturally well drained, and as the aspect faces north-east, it gets the full benefit of the morning sun – a most important consideration in fruit growing in a cool, moist district – and it is immune from damage by strong winds, owing to the protective character of the surrounding country".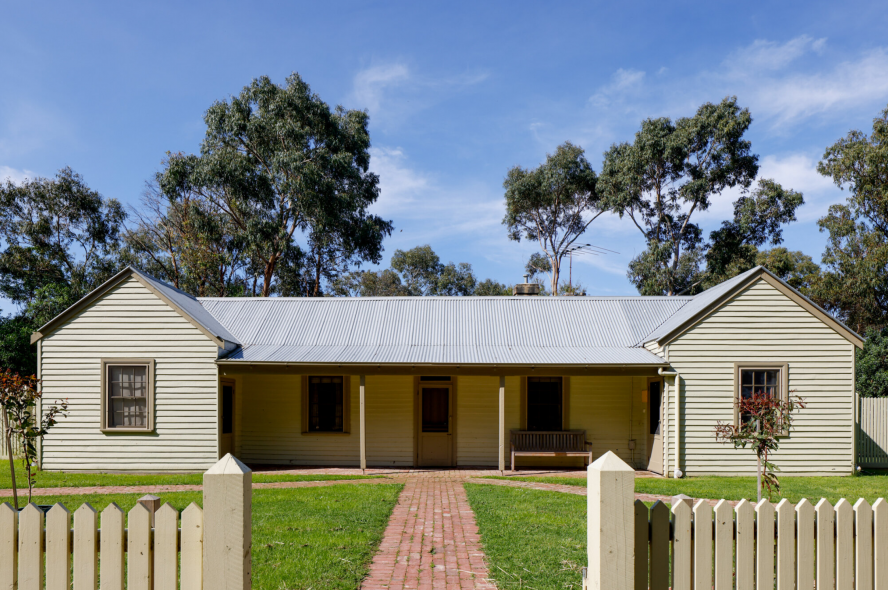 Discover more about one of Hurley's best wines: Hommage Pinot Noir 2016
10. Yarra Yering Winery
Yarra Yering is one of the oldest and most beautiful vineyards in Victoria's Yarra Valley with 28 hectares of vines located at the foot of the Warramate Hills. Established in 1969 by Dr Bailey Carrodus, the 1973 vintage saw production of the first vintage of Dry Red Wine No. 1 and Dry Red Wine No. 2. Yarra Yering quickly gained an international reputation for quality and individuality and paved the way for other Yarra Valley wineries. We invite you to explore our wine and discover more about our history, our present and our future.
Wine was grown in Victoria's Yarra Valley from the mid 1800's through to the 1920's and was a principal export of the new colony. Wine production by the wineries of the Yarra Valley came to a halt in the 1920's due to the economics of the day, changing tastes and the high price of wool. 
It would need a visionary to re-establish winemaking in the Yarra Valley and in 1969 one came along. Dr Bailey Carrodus was ideally qualified to become a great vigneron. Having completed his degree in horticulture at Victoria University in Wellington New Zealand, he worked for a time as a scientific consultant to the New Zealand Department of Agriculture. He took a second degree, this time in winemaking at Roseworthy Agricultural College in South Australia, where he also taught for some time before moving on to complete his Doctor of Philosophy for research into plant physiology at Queens College, Oxford University in 1965. A residential college at Queens now carries the name "Carrodus Quad" in his honour.
Discover more about one of Yarra Yering's best wines: YARRA VALLEY DRY RED WINE NO. 1 2017