Wineries In Rioja
Of all the wine regions of Spain, none are quite as well-known as the Rioja wine region. This Spanish wine region is located in North-Central Spain, near the Ebro River.
Rioja wines can vary in style, but usually have fruity and earthy flavours, with a very smooth taste. According to Rioja wine law, Tempranillo grapes can be blended with Maturana Tinta, Garnacha, Mazuelo, and Graciano grapes, or even some non-traditional varieties like Cabernet Sauvignon.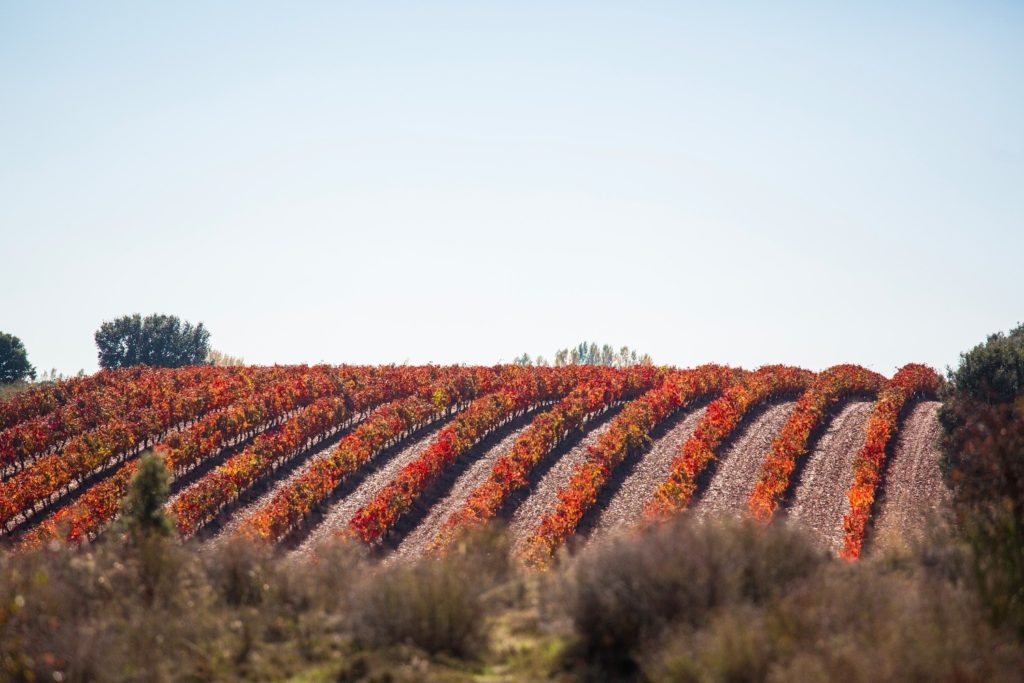 The mixture of these grapes often combines sweet flavours with sour and rich, producing some of the most unique wines in the world.
Rioja wines spend extra time ageing. Joven (young) wines are released without any oak ageing and have a pure fruit character. Crianzas spend one year ageing in barrel and one in bottle. Reservas spend one year in barrel and two in bottle. Gran Reservas age in barrel for no less than two years, and three more years' ageing in bottles.

Discover more Spain wine on the best Wine online Expo
Marqués de Murrieta
The story of the Marqués de Murrieta winery is inextricably intertwined with the history of Rioja wine. The winery's founder, the Marqués de Murrieta, imported production techniques into Spain from Bordeaux. In 1852 he produced his first wine in Logroño, moving into the Ygay Estate in the late 1870s. Located at the heart of La Rioja, the estate is home to Ygay Castle, headquarters of the Marqués de Murrieta wineries. The castle is surrounded by 300 hectares of vineyards. Ygay Castle has become the perfect location for holding events, containing several dining rooms, a tasting room, a large comfortable lounge with a grand piano, and even a wine bar where you can try all the Marqués de Murrieta and Pazo de Barrantes wines (Pazo de Barrantes being the winery owned by the Cebrián-Sagarriga family in Rías Baixas).
Two new production facilities are currently being built on the estate and are due to open in late 2017. With the opening of those facilities, Vicente D. Cebrián-Sagarriga, the Count of Creixell and current Chairman of Marqués de Murrieta, will have completed the first stage of the full modernisation of this historic winery. With the help of his young, highly-skilled team, the Count has used his preparation skills and intrepid vision to great effect, creating a link between the history of Rioja's first winery and its present while guaranteeing its future along the way.

Discover more Spain wine on the best Wine online Expo!
THE WINE INTERNATIONAL ASSOCIATION EXPO