As a connoisseur of all liquids, fermented or not, meaning alcoholic or not, Olivier Poussier comes alive and gets warmed up as soon as he talks about his job. This is the mark of people who are passionate and … exciting!
His career, which he describes as "completely normal", would impress many people. First a waiter then a sommelier following the advice of one of his teachers, Olivier Poussier worked for two years as a sommelier at La Tour d'Argent in Paris before flying to England for three years. This initiatory trip allowed him not only to deepen his art, but also to learn a foreign language that is essential for any good sommelier. His return to France in 1988 marked the beginning of the story with Lenôtre. Chief Sommelier at the Pavillon Elysée Lenôtre, then Chief Sommelier of the House of Lenôtre, this lover of French gastronomy never ceases to perfect his skills. For this reason, he has always paid particular attention to visiting the vineyards at least once a month, as close as possible to the winemakers. Because as he likes to say, "Behind each wine is hidden a sensitivity, an emotion, and of course a winemaker. As a Sommelier we are only the messengers between the client and the winemaker".
He adds: "When I taste a wine, the first thing I think of is: What will I be able to associate it with? ». Because this is the philosophy of the master, one cannot be achieved without the other. Whether the glass serves the plate or vice versa, it is the alchemy that is created between the two that gives rise to a perfect harmony revealing the aromas of both.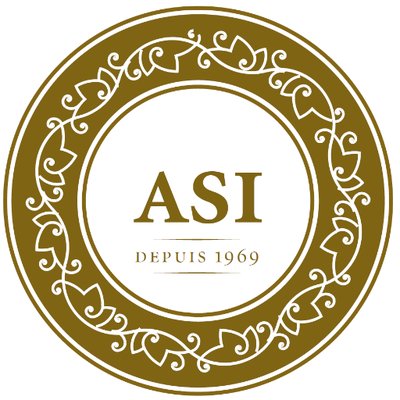 The Association de la Sommellerie Internationale, a non-profit making organization, was founded in Reims (France) on the 3 – 4 June 1969, and has the following aims: 1. To bring together the national sommelier associations (just one member association per country) and to promote their founding where they do not yet exist. 2) To co-ordinate actions aimed at developing and advancing the profession by various means (training courses, etc.) 3) To enhance the sommelier's profession and educate consumers. 4)To defend the ethics of the profession
ASI participates in all events related to wine, spirits and other drinks, and is able to take any action directly or indirectly aimed at its objectives defined above. To lear more about ASI please visit the ASI official website