Mendoza (/mɛnˈdoʊzə/, American Spanish: [menˈdosa]), officially the City of Mendoza (Spanish: Ciudad de Mendoza) is the capital of the province of Mendoza in Argentina. It is located in the northern-central part of the province, in a region of foothills and high plains, on the eastern side of the Andes. As of the 2010 census [INDEC], Mendoza had a population of 115,021 with a metropolitan population of 1,055,679, making Greater Mendoza the fourth largest census metropolitan area in the country.
Two of the main industries of the Mendoza area are olive oil production and Argentine wine. The region around Greater Mendoza is the largest wine-producing area in South America. As such, Mendoza is one of the nine Great Wine Capitals, and the city is an emerging ecotourism destination and base for exploring the region's hundreds of wineries located along the Argentina Wine Route.
Here are some of the top 8 Must-Visit Wineries in Mendoza
1. Bodega Catena Zapata
When Nicolás Catena Zapata began running the family winery in the mid '60s, his grandfather and father were still making wines according to the old Italian traditions. They selected grapes from their historic vineyards and aged them in large oak casks for 3 to 4 years, obtaining oxidized flavors similar to those of sherry. In the '60s the Catena Family's best wine was Saint Felicien Cabernet Sauvignon.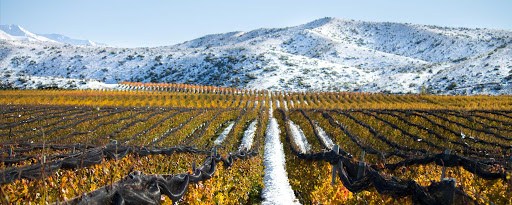 Discover more about one of Bodega Catena Zapata's best wines: Adrianna Vineyard River Stones 2017
---
2. Terrazas de los Andes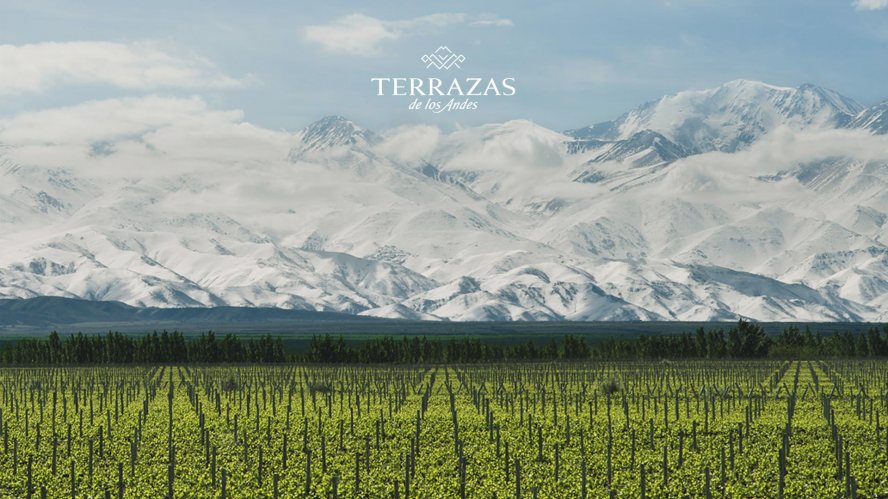 At Terrazas de los Andes we believe that to go beyond in quality we have to cultivate and grow our own grapes. Today, we own the best set of cool climate vineyards in the most recognized apellations in Mendoza, located in Luján de Cuyo and Uco Valley, each of them at its optimum altitude. This mosaic of diverse terroirs and singular wine components are elevated through our blending expertise giving us the luxury to craft the fullest expression of each varietal. All these years of experience taught us that producing fine wine is about understanding and magnifying Nature, while protecting it for the future generation.
Discover more about one of Terrazas de los Andes's best wines: Parcel El Espinillo Malbec 2017
---
3. Trapiche
Since its early days, in 1883, Bodega Trapiche has received worldwide recognition for its relentless quest for innovation. Our full understanding of the land as our most valuable asset, combined with state-of-the-art technology to venture into otherwise unchartered territory, have turned Trapiche into a winery that is constantly challenging what is allegedly known.
The winery pioneered innovations such as the introduction of French varieties, the use of French oak barrels and the production of micro-terroir wines.
Discover more about one of Trapiche's best wines: Iscay Malbec-Cabernet Franc 2014
---
4. Viña Cobos
Known historically as the premier wine-growing region in Mendoza. Its high elevation location in combination with a semi-desert climate and low-nutrient, gravelly soils provide ideal conditions for cultivation of quality fruit. The Mendoza River, one of the main sources of water for irrigation of the region, lends identity to the area, influencing the soils and delineating the areas of production.
Located here are the outstanding wine growing districts of Agrelo, Las Compuertas, Perdriel and Vistalba. Altitude varies between 800 m (2,624 ft) and 1,100 m (3,308 ft) above sea level and the cool temperate climate ensures optimum ripening of the grapes. The soil is made up of fine sediments of alluvial origin, with a subsoil comprised of sand and silty clay sediments.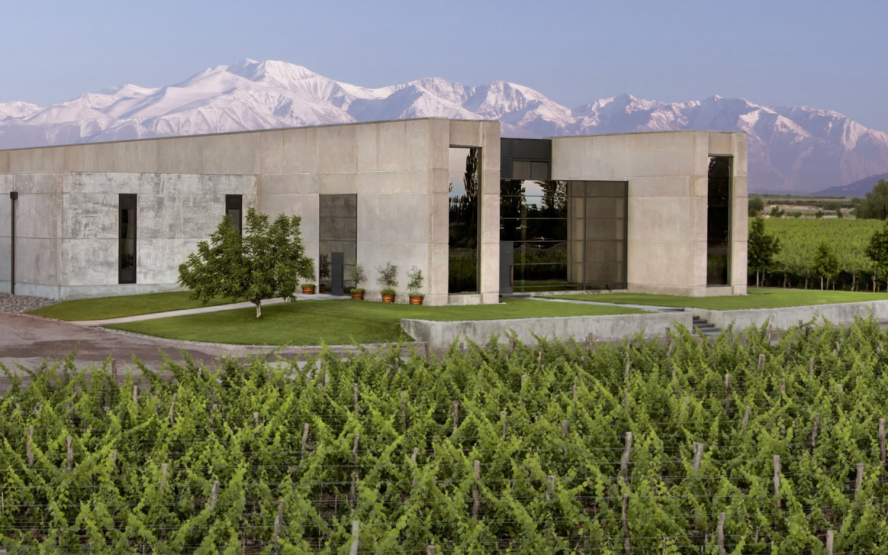 Discover more about one of Viña Cobos's best wines: COBOS CHAÑARES ESTATE MALBEC (2015)
---
5. Susana Balbo Winery
In 1999, with almost two decades dedicating her talent to national and international companies in the wine business working as a consultant, Susana Balbo decided to make her dream of having a winery of her own come true and that was the moment Susana Balbo Wines put down roots in the heart of Luján de Cuyo Mendoza. After more than ten years of steady growth in foreign markets, another one of her dreams was fulfilled: her children, José, winemaker graduated from UC Davis (California) and Ana, Bachelor of Business Administration from University San Andrés (Buenos Aires) decided to go on with the family tradition and join Susana Balbo Wines team.
Discover more about one of Susana Balbo's best wines: NOSOTROS SINGLE VINEYARD 2014
---
6. Marcelo Pelleriti Wines
Marcelo Pelleriti, has managed to become a benchmark for worldwide enology. His career has led this young Argentine professional to stand among the best and today it is the only Latin American winemaker to obtain 100 points Robert Parker. Has over 30 vintages of experience between Argentina and France, learned to play the vineyard, and achieve excellent results in the production of its wines which are recognized worldwide.
Marcelo is currently winemarker at Monteviejo winery, located in the field of Clos de los 7 in Tunuyan, one of the privileged areas for viticulture in Mendoza. For over 15 years aimed at Bordeaux vintages of Chateau La Violette and Chateau Le Gay, both owned by the Pere-Verge family like Monteviejo. All his experience became Marcelo a renowned winemaker in the world of wine.
Discover more about one of Marcelo Pelleriti's best wines: FELIPE STAITI VALLE DE UCO HONOR 2015
---
7. Achaval Ferrer
Achaval Ferrer is an Argentinian wine producer based in the Uco Valley, in the famously high-altitude wine region of Mendoza. The estate is known for its high-quality wines made predominantly from Malbec, usually with the addition of other classic Bordeaux varieties.
The estate was founded in 1998, following the purchase of a vineyard in the Uco Valley. In 1999, the founders went looking for land on a north-facing slope, which was rare in Mendoza as the majority of the vineyards are on slopes facing either east or south. Achaval Ferrer decided to purchase a run-down vineyard, which became Finca Altamira.
Discover more about one of Achaval Ferrer's best wines: Achaval Ferrer Malbec 2016
---
8. Rutini Wines
From the start, Felipe Rutini was guided by the motto "Labor and perseverance." This attitude shaped the development of his wines, which became synonymous with superlative quality. Following his innovative spirit, in 1925 the winery began to plant vines in the Uco Valley. From those first pioneering vines, the region has continued to expand its plantings and become one of the primary wine-producing areas in Mendoza. In the 1990s, the original Bodega La Rural facilities in Coquimbito were completely renovated, incorporating cutting-edge technology into the nineteenth-century structure. Today that property houses the Bodega La Rural Wine Museum, where visitors can learn about Felipe Rutini's first forays into wine production and witness the evolution of traditional techniques and machinery.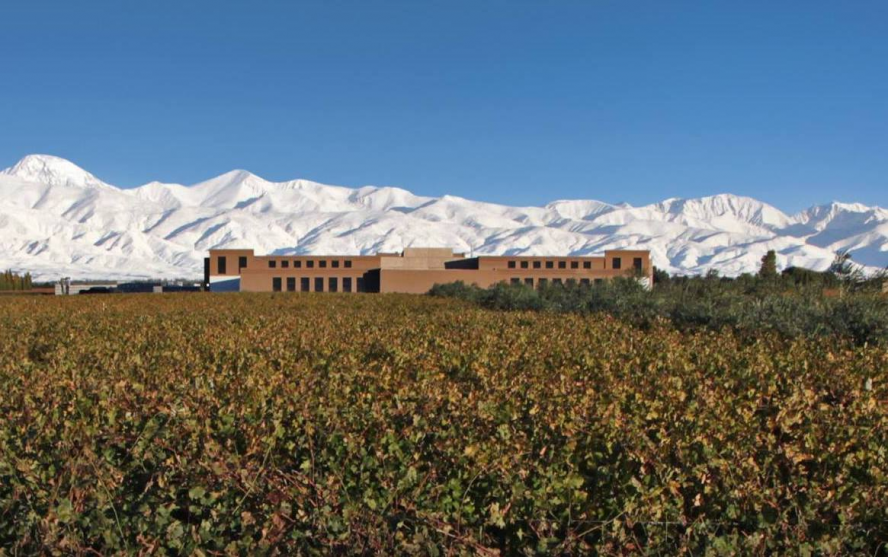 Discover more about one of Rutini's best wines: Apartado Gran Malbec 2016
---
THE WINE INTERNATIONAL ASSOCIATION EXPO
Visit the Wine International Association EXPO on BtoTree