Napa Valley Wine Academy
Napa Valley Wine Academy is America's Premier Wine School™ based in Napa Valley California and is proud to be an approved program provider of the internationally recognized WSET (Wine & Spirit Education Trust) wine and spirit and Sommelier courses across the US. Our California-based school offers wine and spirit certification courses, and workshops that are ideal for both the enthusiast and wine and beverage industry professionals alike. Whether you want to learn about wine or spirits, for business or pleasure, our certification classes, workshops, and tastings are perfect for you. Our academy combines the unparalleled knowledge and passion of our instructors, with a friendly, approachable style. Come experience wine education at its best at one of our locations across the US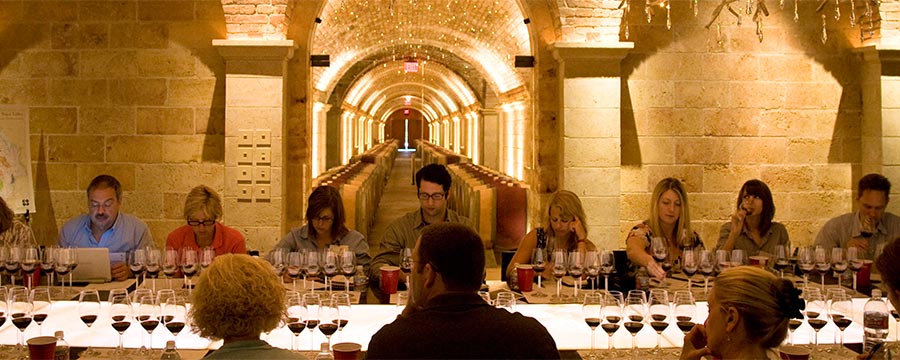 WHY STUDY WITH NAPA VALLEY WINE ACADEMY?
On January 22, 2020 we were awarded the prestigious Riedel Trophy for the WSET GLOBAL Educator of the Year by The Wine & Spirit Trust in London England for the second time, having won the award before on January 23, 2017 
You'll study in an environment of professional and approachable learning — both inside the classroom and on-sight, with visits to wineries, vineyards, and barrel cooperages, all literally down the road from our academy.
You'll learn to swirl, sip, taste and pair wines from our Education Center in Downtown Napa in the heart of Napa Valley.
Our instructors are the "Who's Who" of wine and wine education, including Masters of Wine, Master Sommeliers, Certified Wine Educators and Diploma holders with the WSET, as well as guest lecturers from around the Napa Valley and other important global wine regions.
You'll be a welcome addition to our community of enthusiasts, educators and industry pros–all sharing the same passion for wine, spirits, and food.
With your WSET, AWE, IWC, CSW or FWS certification, you will be better prepared for the wine career of your dreams.
Our students rave about us! Check out our testimonials page.
PHILOSOPHY
Owning Our Success – To win, we are willing to put in the hard work; be decisive; take responsibility, and hold ourselves accountable for our success.
We ARE a Team – Working together as a tight-knit-team makes success happen. We tap into the genius of each member of our team, always open to each other's perspectives.
Having Passion for Our Work – To accomplish great things, we need a hunger to continually do things better, with an understanding that everything we do makes a difference. We show up ready to rock the day and always take pride in our work.
Delivering an Amazing Experience – Our students may forget what we have said, but they will always remember how we made them feel. We use empathy to fix problems. Humility, gratitude, and compassion are our guiding principles. We deliver an amazing experience by being mindful and maintaining our composure.
Maintaining a Positive Focus – We give space to optimism and keep our perspective in the face of adversity. We see roadblocks as opportunities to be better and develop creative solutions to help create a better future.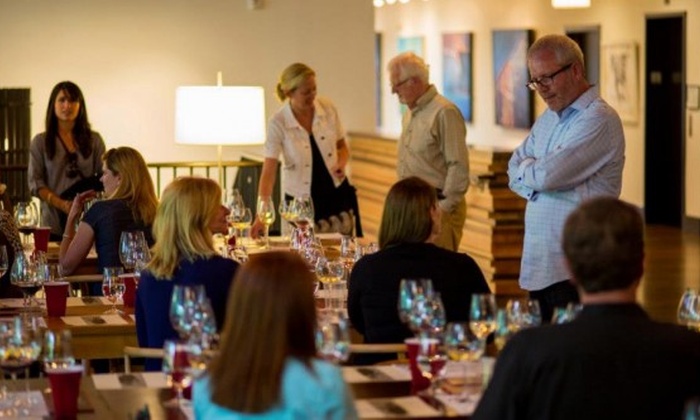 Napa Valley Wine Academy is one of the most respected wine schools in the nation, inspiring and educating a global community of students in wine and spirits. Every day, our team wakes up with the same, shared goal: to deliver excellence in education, while removing intimidation and frustration from each and every student's educational journey.
In a nutshell, we are helping connect people to their dreams through education. It is incredibly exciting (and rewarding) work. We inspire and educate a global community of incredible students on a weekly basis. We design and offer thoughtfully curated education programs and resources at every level to allow our students to attain the confidence and recognition that it takes to succeed in the wine world and that allows them to ultimately live the life and career of their dreams.
We believe in a personal approach to education, we are success-partners as well as guides on our students' educational journey. Our engagement in a student's journey starts with their first phone call, chat, or email.
We are a team of innovative and inspiring individuals who do great work and have a great time doing it. Each of us brings something unique to the table, but we thrive as a team.
Source: Napa Valley Wine Academy
---
Wine International Association