Lydia was born and lives in London, where she enjoys the diversity of wines available. She started officially in the wine industry after university by joining Majestic Wine where she worked for six years, culminating in the position of senior manager of the Battersea branch.
During this time she completed the WSET Level 3 and Diploma with distinction and was awarded several prizes for her exam results: trips to Jerez and the Douro which cemented her love for fortified wines, and the Vintners' Scholarship for the highest mark in Diploma in the UK trade, which she used to tour New Zealand and its wine regions.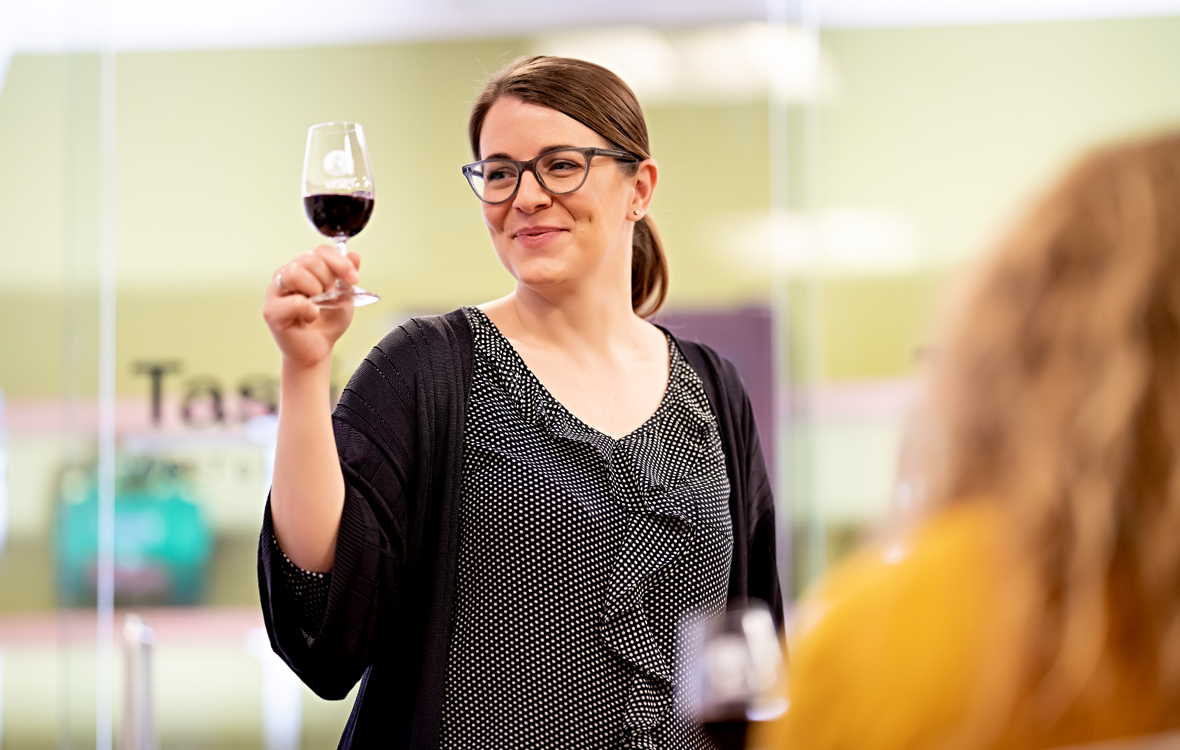 She joined WSET School London in 2013 and teaches all levels of WSET wine qualifications, specialising in Bordeaux, fortified wines and tasting technique at Diploma level. She also organises an eclectic programme of evening tasting events and is a certified Bordeaux educator for the Conseil Interprofessionnel du Vin de Bordeaux (CIVB).
The Institute of Masters of Wine – IMW
The Institute of Masters of Wine is a professional body with an unsurpassed international reputation. Their Members, Masters of Wine (MWs), hold the most respected title in the world of wine. MWs have proved their understanding of all aspects of wine by passing the Master of Wine (MW) examination, recognised worldwide for its rigour and highstandards.