Italian Sommelier Association
Italian Sommelier Association, 'AIS' (Associazione Italiana Sommelier, sometimes also as known as Italian Association of Sommeliers) is an Italian non-profit organization founded in Milan on July 7, 1965, officially recognised and legally acknowledged by the Italian government on April 6, 1973, with formal President of the Republic decree #539 in 1973. Its founding members were Prof. Gianfranco Botti, Jean Valenti, Leonardo Guerra (tax advisor) and Italian sommelier Ernesto Rossi. Italian Sommelier Association is part and founding member of the Worldwide Sommelier Association (WSA), which is officially recognized across the world, wherever it is present with an affiliate. AIS is one of the oldest and actually the largest sommelier association in the world.
Mission
The aim of the Italian Sommelier Association, as stated in the third article of its charter, is to qualify sommelier's role and profession, therefore adding value to wine, traditional specialties and gastronomy culture. Its aim is also to promote, even in the legislative branch, the introduction of its didactic approach in hospitality related schools, as well as to endorse the sommelier's professional role, international recognition and esteem.
Activities
AIS features a main central office in Milan and many branches in each region of Italy which supervise all the local delegations which operate in almost any province throughout the country. Each branch features its president and delegates who promote local initiatives. Other than educational activity, Italian Sommelier Association organizes many food & beverage activities such as guided wine tastings, seminars, dinners, visits to vineyards and wineries and even cruises. It is also host and main partner to many official professional wine evaluations, services, consultings and exhibitions like, for example, Vinitaly.
Education
The Italian Sommelier Association has the primary purpose of qualifying the figure and profession of Sommelier, as well as enhancing the culture of wine, traditional and typical food products of gastronomy. It carries out all activities of a cultural, educational and editorial nature, to promote the knowledge and responsible consumption of wines and other alcoholic beverages by directly taking care of the professional preparation of the Sommeliers and teaching staff, in accordance with the didactic Regulations specifically of the Association itself. .
To achieve these objectives, AIS proposes an educational path structured in three levels, to offer the trainee a technical and cultural background that allows him to acquire the title of Sommelier and, if in possession of the requisites required, of Professional Sommelier.
The Italian Sommelier Association is at the forefront in the construction of didactic themes, continuously updates and improves the training path, adapting it to the demands and needs of an ever-expanding cultural market, in order to make the profession of Sommelier an extraordinary opportunity, especially for young people.
The Professional Qualification Course for Sommeliers is organized in three levels and membership of the association is essential to participate. Attendance at lessons is compulsory, a maximum of two absences are allowed for each level. The course ends with a final exam divided into two days to verify the cultural and technical-practical preparation of the candidate. Candidates who pass the final exam receive the Sommelier Certificate, the tastevin with chain and the badge.
The regulation is available in the reserved area "Soci Management", the complete program can be found in this section by clicking on "Sommelier Course".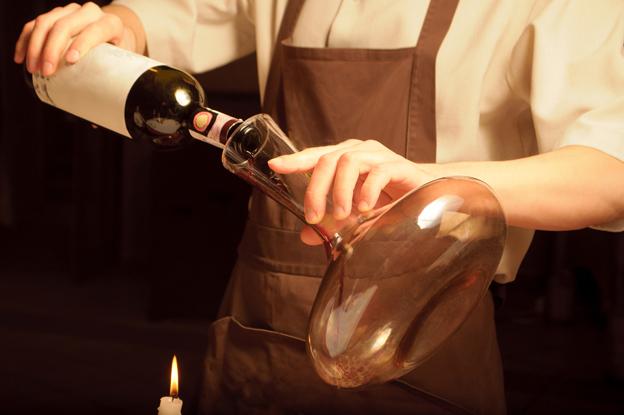 Qualifications overview and curriculum:
AIS / WSA – Level 1 Course: Wine tasting technique, viticulture, oenology, service technique
AIS / WSA – Level 2 Course: Complete Italian and international oenography: wine regions and sub-regions, grape varieties, wine styles, appellation systems.
AIS / WSA – Level 3 Course: Advanced wine-food pairing technique, wine & food categories, service technique
AIS / WSA – Sommelier Diploma: AIS (Silver) Sommelier Diploma is released upon successful completion of all three levels and a two-days examination session, featuring written tests (two different tests), blind tasting and wine-food pairing assessment tests, didactic dinner, practical / service and final oral tests. Overall passmark is set to 60%.
AIS / WSA – Professional Sommelier Diploma: AIS Professional (Gold) Sommelier Diploma, which is released by Italian Sommelier Association after candidate's career assessment.
ALMA / AIS – Master Sommelier Diploma (Since 2009): This is a special course, designed "to put the finishing touches to the Sommelier's training with specific preparation dedicated to the management and promotion of wine". It is either formally and informally considered the fourth level of Italian Sommelier Association education program.
.
---
Wine International Association