The Concours Mondial de Bruxelles is an international competition for wine which, since its inception in 1994, has been held annually. The name of the competition is sometimes shortened to Concours Mondial, particularly because it now takes place in different European countries other than Belgium. This occurred for the first time in 2006, when Lisbon, in Portugal, was the host. Host venues have since been provided by Maastricht, Bordeaux, Valencia, Sicily and Luxembourg, and Guimaraes in the northern Minho region of Portugal was chosen for the 2012 competition.
In fact, the very first Concours Mondial took place in the historical city of Bruges, not in Brussels, as might be predicted, given the title of the competition. It was organized by Louis Havaux, founder of Revue Belge des Vins, a Belgian journal, and attracted over 850 entries from 29 countries. The Concours Mondial, a self-styled 'World Wine Championship,' now tests almost 7,000 wines from around the globe each year, and has been supplemented by the Brussels Spirits Awards since 1999.
For more information on the competition, visit www.concoursmondial.com.
1. Castelo do Sulco, Vinho Regional Lisboa, Portugal

Intense aromas of red fruit compote, with spicy notes. Soft and round in the mouth but full-bodied. The short ageing in oak barrels has given this wine complexity and finesse.
Year: 2018
Awarded medal: Gold
Price: 4$
---
2. Bodegas Sinforiano 'Sinfo' Rosado, Cigales, Spain

This wine has a medium strawberry color.
On the nose, notes of peach skin, violet flower and fennel anise. In the mouth, it is soft, round and very fruity with a very pleasant acidity. It contains a touch of carbon dioxide from the fermentation itself.
Year: 2018
Awarded medal: Gold
Price: 4$
---
3. Cerejeiras Colheita Seleccionada Tinto, Vinho Regional Lisboa, Portugal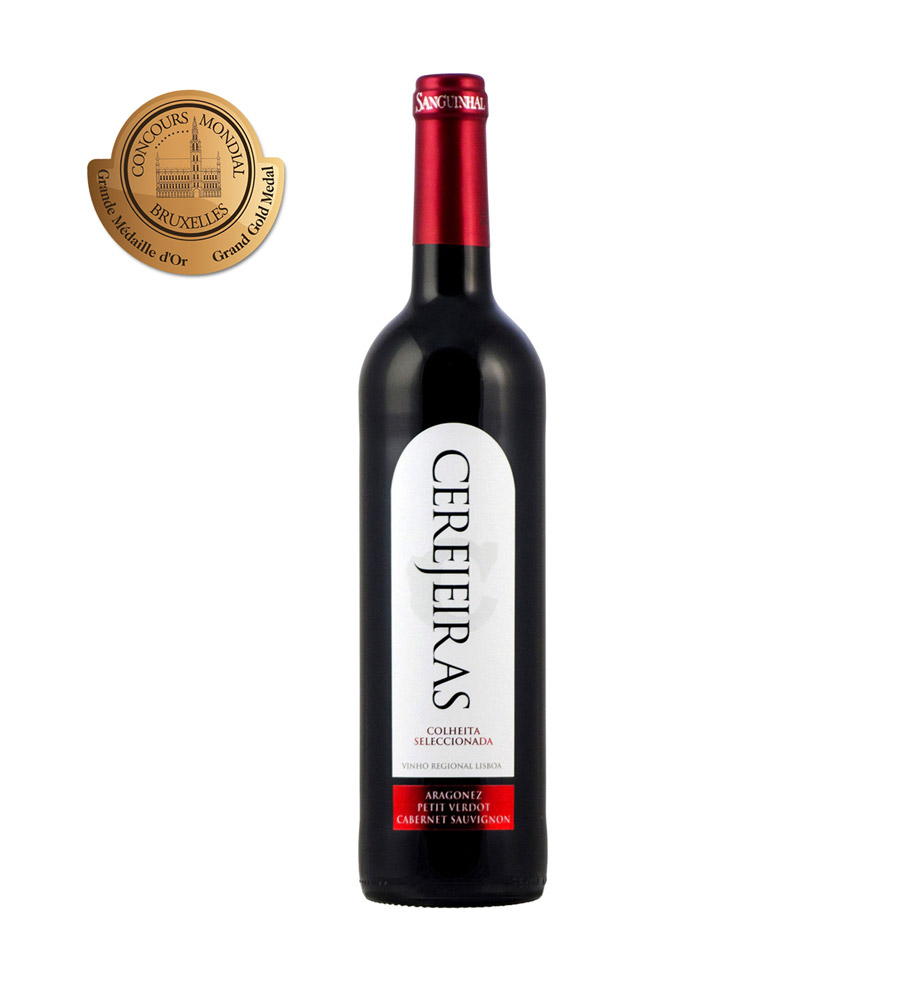 A little balsamic in the fruit of the forest, green pepper, a fresh and Atlantic tone. Firm tannin, bitter touch balancing the good body, dry finish with a certain austerity.
Year: 2017
Awarded medal: Gold
Price: 4$
---
4. Bodegas Leganza Finca Los Trenzones Sauvignon Blanc, La Mancha, Spain
The dress is pale yellow, greenish golden reflections between them an incisive maceration and mature youth.
The nose is intense: first orange peel, sensations. A citrusy and fresh taste, with a tropical fruit, pineapple and passion fruit finish upwards. The palate: Silky and smooth, the freshness of an ideal acidity, memories of its aromatic intensity in the retronasal with a huge and satisfying aftertaste.
Year: 2018
Awarded medal: Gold
Price: 4$
---
5. Bodegas Luzon Castillo de Madax, Jumilla, Spain

The wine is light straw color with greenish reflections. The aroma of wine is characterized by floral tones, hints of tropical fruits and herbs. The taste of wine is very fresh and pleasant, with spicy and fruity tones, neat sweetness and good acidity. It is recommended to drink wine paired with marinated fish (halibut, sea bass, sea bream), shrimp, stuffed Heck cream sauce, seafood, smoked fish, chicken or beef barbecue, as well as the "sea" pastes.
Year: 2018
Awarded medal: Gold
Price: 5$
---
6. J. Garcia Carrion Don Luciano Charmat Brut Vinos Sin DO, Spain

This sparkling wine, made from carefully selected macabeo and airen grapes, reveals a delicate aromatic palette of citrus and floral notes. The palate, well balanced, has a sensation of great freshness. Its volume of alcohol is only 11%.
Year: 2019
Awarded medal: Gold
Price: 5$
---
7. Villa Dria 'Cote Sauvage', IGP Cotes de Gascogne, France

Villa Dria's Côté Sauvage Cuvée reveals fine notes of exotic fruits and citrus fruits on the nose. One finds this incredible aromatic intensity in the mouth accompanied by a tension that allows it to preserve all its freshness. You have just found the bottle to take home to your friends for an aperitif! Fruity and fresh at a small price!
Year: 2018
Awarded medal: Gold
Price: 5$
---
8. Bodegas Isidro Milagro 'Cal Y Canto' Tempranillo Roble, Vino de la Tierra de Castilla, Spain

A red wine for everyday life, but not every day. Plum and cherry trees bring their dense fruitiness, while a fresh Nobility that reflects the chalky soil of the vine, spreads like a trail of powder. An elegant red wine a simple pleasure.
Year: 2016
Awarded medal: Gold
Price: 5$
---
9. Chateau Hourtou, Cotes de Bourg, France

This wine asserts its personality through a frank, typified and complex nose, which declines beautiful notes of small red fruits. On the palate, this fruitiness melts into a generous substance, supported by a solid but pleasant tannic structure, which makes it possible to open this bottle now while ensuring a good ageing potential. "A nice work in the vineyard and in the cellar", concludes a taster."
Year: 2014
Awarded medal: Gold
Price: 5$
---
10. Bodegas Faustino V Rosado, Rioja DOCa, Spain

To the eye, the dress of limpid color, brilliant, beautiful pink color. To the Nose, it is an intensity, it is aromas of fresh red fruits, pleasant fruity notes.
In the Mouth the taste is pleasant, homogeneous, good acidity which gives freshness.
The final note is long with fruity notes.
We can associate this wine with cold meat, sausages, pork or chicken. Or grilled meat and mushrooms. Lorraine quiche. Or rice and pasta.
Year: 2015
Awarded medal: Gold
Price: 5$