The Decanter World Wine Awards (DWWA) is an international wine competition set up and governed by the Decanter wine magazine of Britain. The competition was founded by renowned UK wine critic Stephen Spurrier in 2004, the person behind the Paris Judgment of 1976, and has since remained one of the most influential European wine competitions.
Many hundreds of wines are sent to the DWWA each year for review, all of which must undergo a preliminary evaluation before they are submitted to the official process. The wines are judged by several panels, each headed by a specialist in the regional or category. The judging team of hundreds, including winemakers, dealers and wine authors, is drawn from a wide variety of disciplines. Decanter's own writers take part in the judging, particularly Andrew Jefford and Spurrier himself, as do regional specialists such as Tom Stevenson, Jim Budd, Gerard Basset, and Chris Kissack,' Wine Doctor.'
At DWWA, both medals and trophies are awarded. The awards are broken down into the traditional categories of gold, silver and bronze, while the prizes are assigned to the best wines of the competition first on a regional basis and, finally, on an international basis. There are also wines that the show's judges 'suggest'.There are entrants that have not earned a medal but are still deemed worthy of mention, and can be marked by a light-blue sticker on the shelves of retailers.
Decanter's website, www.decanter.com, publishes the findings of the annual DWWA.
1.
Caserio de Duenas 'Vina Mayor' Verdejo Superior, Rueda, Spain
Caserío de Dueñas Verdejo Superior is a white wine made with Verdejo from their own vineyards. The grapes are harvested at night and carefully selected. It is then lightly pressed before fermenting at low temperature. It rests with its fine lees for 5 months in stainless steel tanks before being bottled. It is a streamlined, complex and fresh white wine. This vintage shows an astonishing freshness, it is balanced in aromas and it is very mineral on the palate.
Year: 2012
Awarded medal: Regional Trophy
Price: 3$
---
2.
Domaine de Castelnau Les Ronces Chardonnay, Pays d'Oc, France
Golden color, bright, green reflections. Complex, powerful, subtle aromas of pineapple, generous aromas of pear, iodine aromas. The mouth is greedy, intense, buttery. We find intense pineapple notes, intense lemon notes, generous peach notes, a structured body, good intensity accompanied by a long persistence.
Year: 2013
Awarded medal: Gold
Price: 4$
---
3.
Suvla 'Sur' Red, Gallipoli Peninsula, Turkey
Very good in the nose, fruity, fresh, medium taste, no finish. Chose if you want to have something reasonable in price but enjoy the taste.
Year: 2010
Awarded medal: Gold
Price: 4$
---
4. Bodega Cruzat Cuvee Reserve Rose Extra Brut, Argentina
Attractive and subtle salmon pink color accompanying a sublime effervescence. Nose with aromas of red and tropical fruits as well as toasted bread. A bold and distinguished wine with light and elegant tannins. The balanced acidity conferred by the low percentage of Chardonnay results in a crispy sensation on the palate. This sparkling wine will be appreciated as an aperitif, and will perfectly accompany a dish of pasta in sauce or a piece of red meat.
Year: 2014
Awarded medal: International Trophy
Price: 6$
---
5.
Calamar Verdejo, Spain
A very aromatic nose. In the mouth, aromas of yellow fruits, dry but not too much. Very light minerality. Very pleasant with a menu composed of pork and sweet-salty! Light Gold Color. Very fresh bouquet with subtle tropical fruit and typical notes of herbs like anise. On the palate refreshing and yet soft, with a characterful finish.
Year: 2013
Awarded medal: Gold
Price: 6$
---
6.
Drostdy-Hof Chardonnay, South Africa
Mild aroma of pears. Buttery and mild oak. Long flavor with a pleasant bitterness that fades. Character and nice. Very price worthy. The Drostdy Hof Chardonnay has a light yellow colour with bright highlights. It has aromas of white flowers. Lovely acidity.
Year: 2010
Awarded medal: Gold
Price: 6$
---
7. Citrusdal Wines Six Hats Chenin Blanc, South Africa
Pretty complex wine. This wine wears at least 6 hats. Tasting this blind it could be anything from a chard to Pinot or sauv blanc. Great fruit and minerality. Fresh, delicate flavours, with aromas of lime. It is a light wine, with citrusyfinish. Nice with salads, sweet & sour dishes or light pastas.
Year: 2010
Awarded medal: Silver
Price: 6$
---
8. Boutinot Chat-en-Oeuf, Le Petit Chat Blanc, France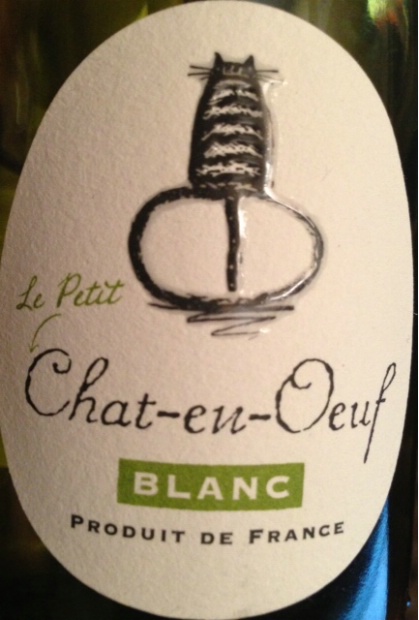 The smell of red fruits in the Boutinot Côtes du Ventoux Chat-en-Oeuf is quite obvious. The Boutinot Côtes du Ventoux Chat-en-Oeuf is a well-bodied wine .
The Boutinot Côtes du Ventoux Chat-en-Oeuf is a fantastic value for money.
Year: 2009
Awarded medal: Silver
Price: 6$
---
9.
Woodbridge by Robert Mondavi Chardonnay, USA

Light green gold dress, nose of mirabelle plum and orange blossom and second nose of lychee. On the palate, good fresh and controlled acidity and aromas of vanilla and pineapple. Very floral aromas on the nose, roundness on the palate and well-integrated barrels.
Year: 2006
Awarded medal: Silver
Price: 6$
---
10.
Quinta dos Carvalhais Touriga Nacional
It is intensely red in color. Its generous bouquet includes red fruits and floral notes, especially violets, typical of this variety, refreshed by warm spicy notes and supported by harmonious and integrated oak notes. Its palate has a surprisingly fresh attack with a nice acidity, well-melted but lively tannins that end with a balanced and elegant finish.
Year: 2004
Awarded medal: Silver
Price: 6$