Armand Melkonian was 31 years old when he won the first edition of the Best Sommelier of the World Championship in 1969 hosted in Brussels! Although Armand was raised in France and has always defended the French Tricolor with lots of pride, his love for France is shared with that one for the country from his parents' heritage, Armenia.
---
---
It was in 1962 that Armand started his brilliant career as second barman at the Château de la Chèvre d'Or in Eze-Village, followed by a job as sommelier at hotel Versailles in Villefranche-sur–mer. To eventually working over 30 years at hotel la Voile d'Or in Saint Jean Cap Ferrat as head-sommelier. I don't think today there to many people in general working for whichever company that many years.
---
---
As most hotels were closed in the 'low season' for 5 months, Armand started teaching wine courses for professionals. In the 1990's he also succeeded in persuading supermarkets in the Alpes-Maritimes to have a professional sommelier be present during the end-of-year celebrations and wine fairs. This to help people during their wine shopping for the holidays and festivities… today it is not that uncommon, but back in those days 'du jamais vu'.
---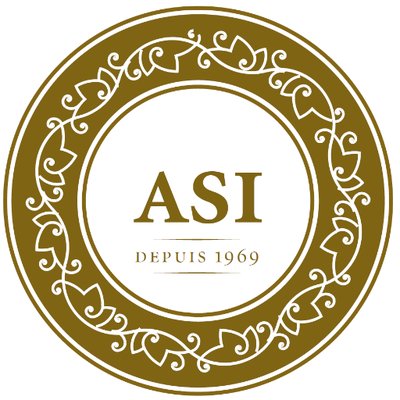 The Association de la Sommellerie Internationale, a non-profit making organization, was founded in Reims (France) on the 3 – 4 June 1969, and has the following aims: 1. To bring together the national sommelier associations (just one member association per country) and to promote their founding where they do not yet exist. 2) To co-ordinate actions aimed at developing and advancing the profession by various means (training courses, etc.) 3) To enhance the sommelier's profession and educate consumers. 4)To defend the ethics of the profession
ASI participates in all events related to wine, spirits and other drinks, and is able to take any action directly or indirectly aimed at its objectives defined above. To lear more about ASI please visit the ASI official website